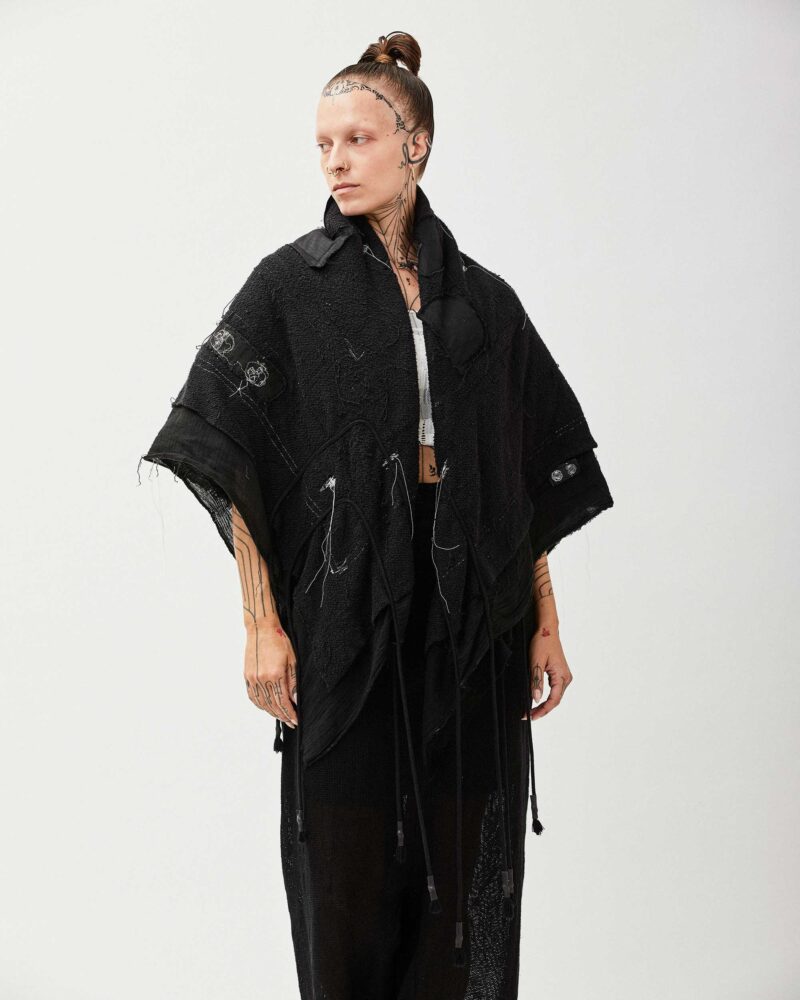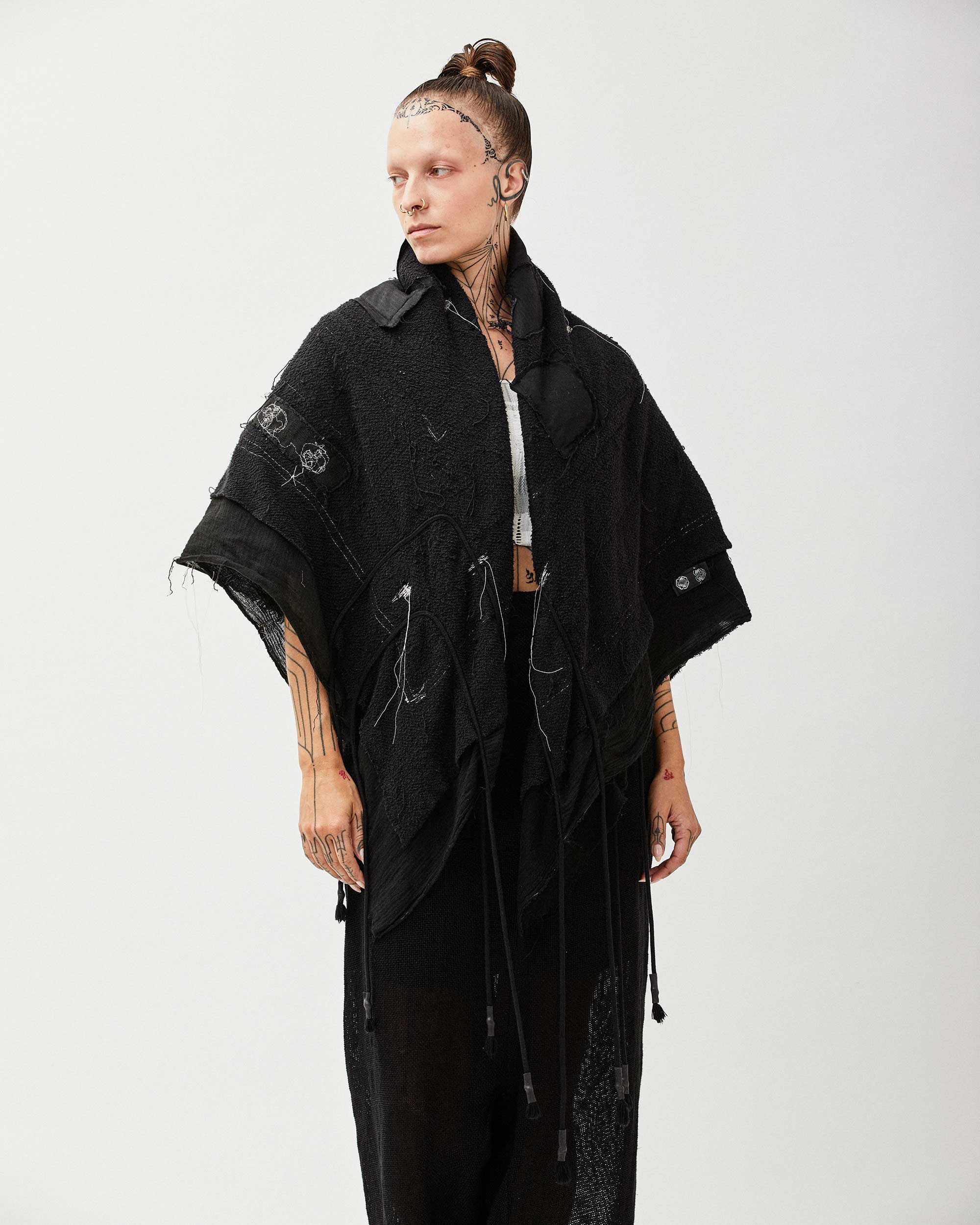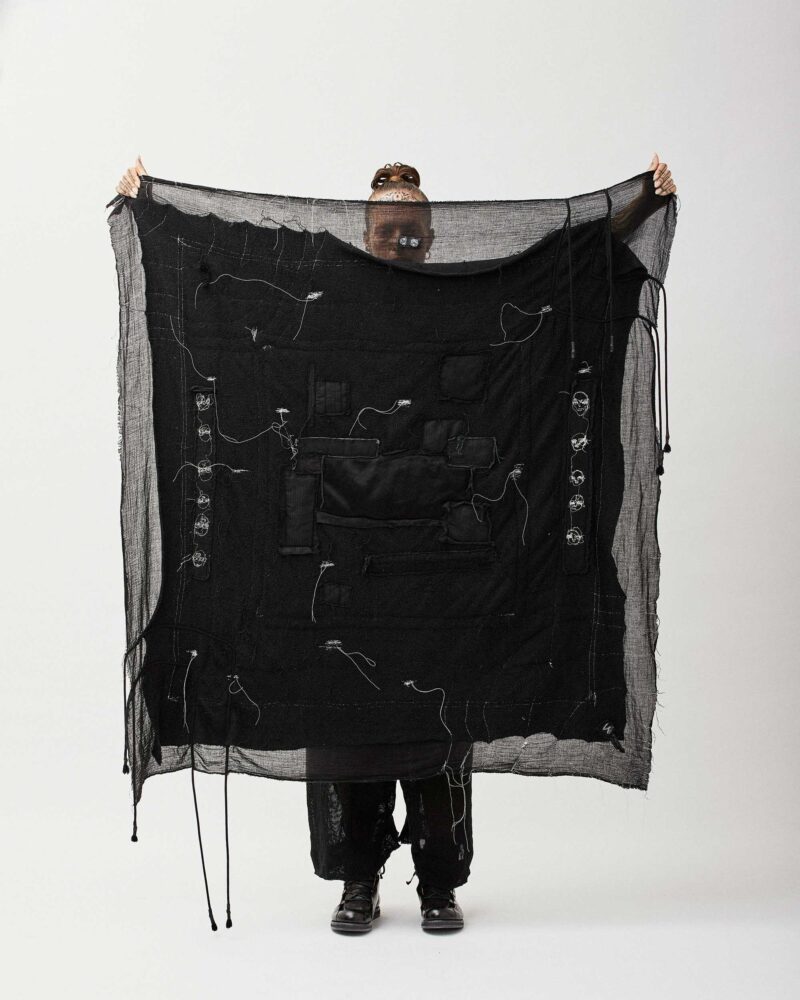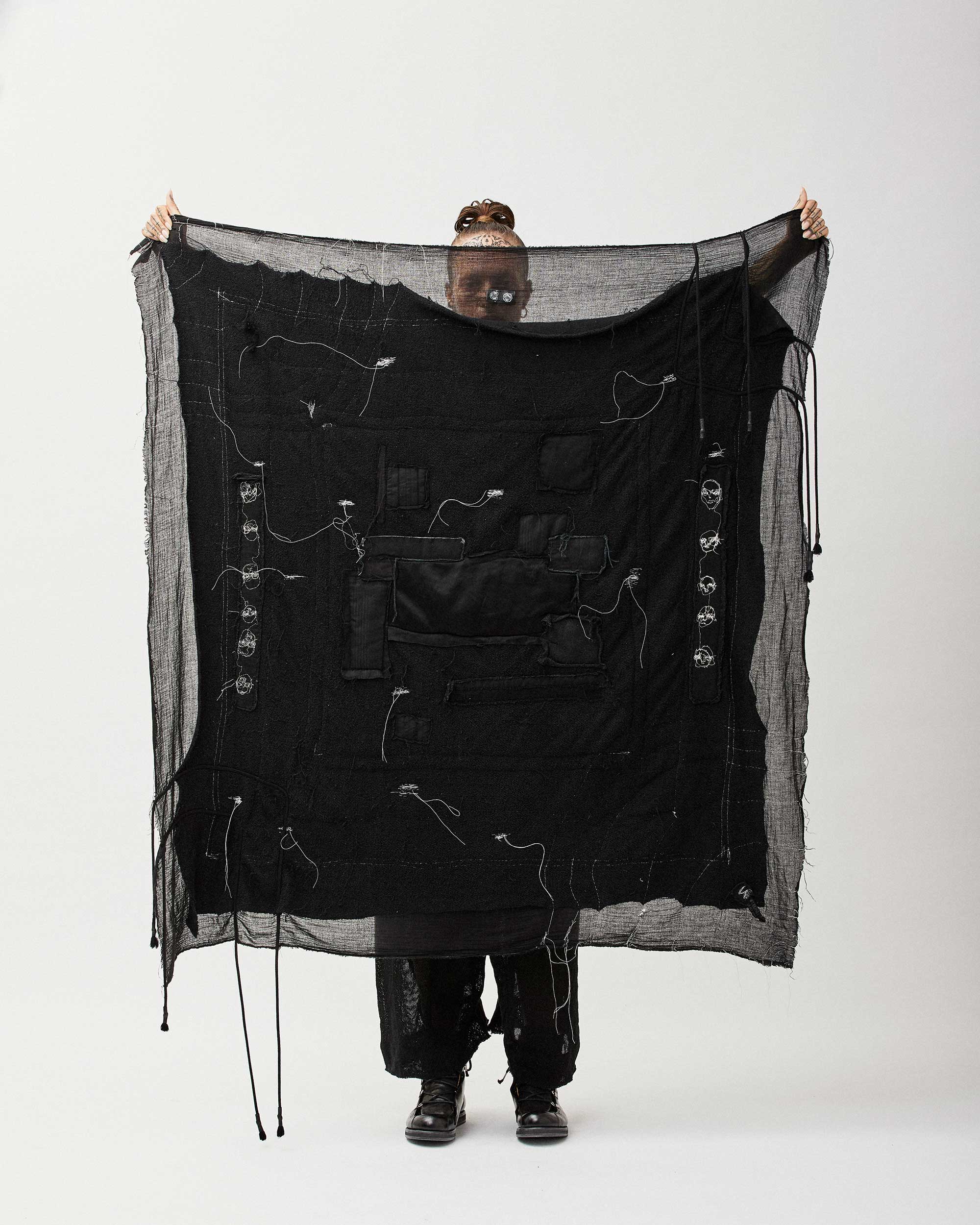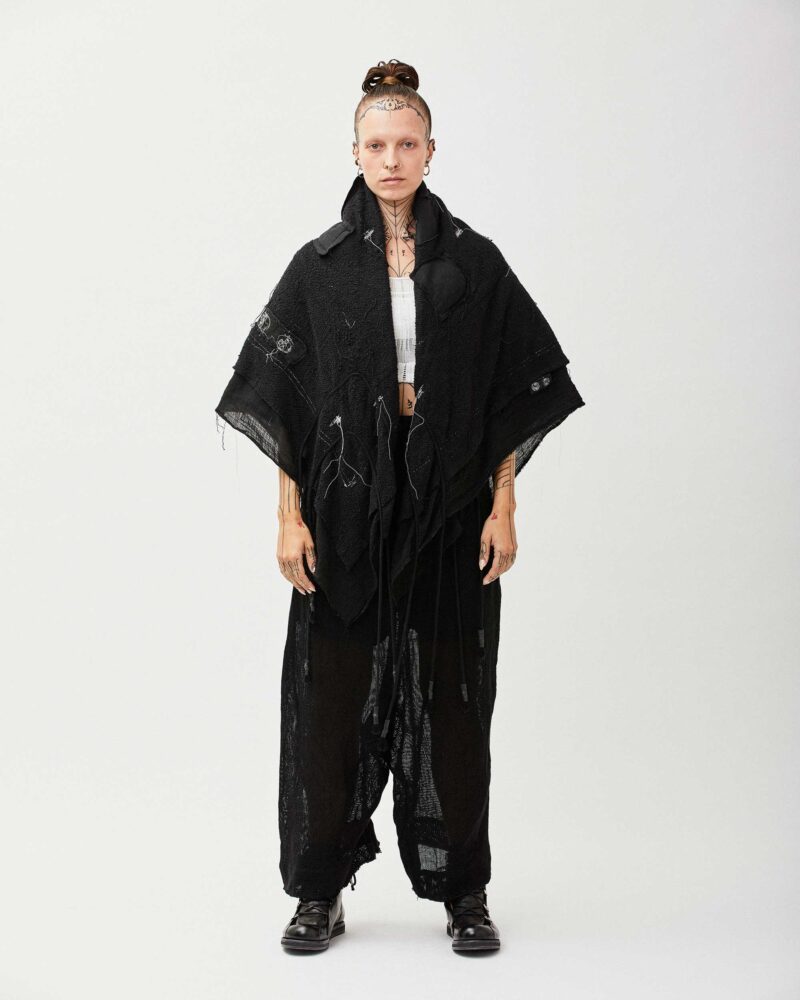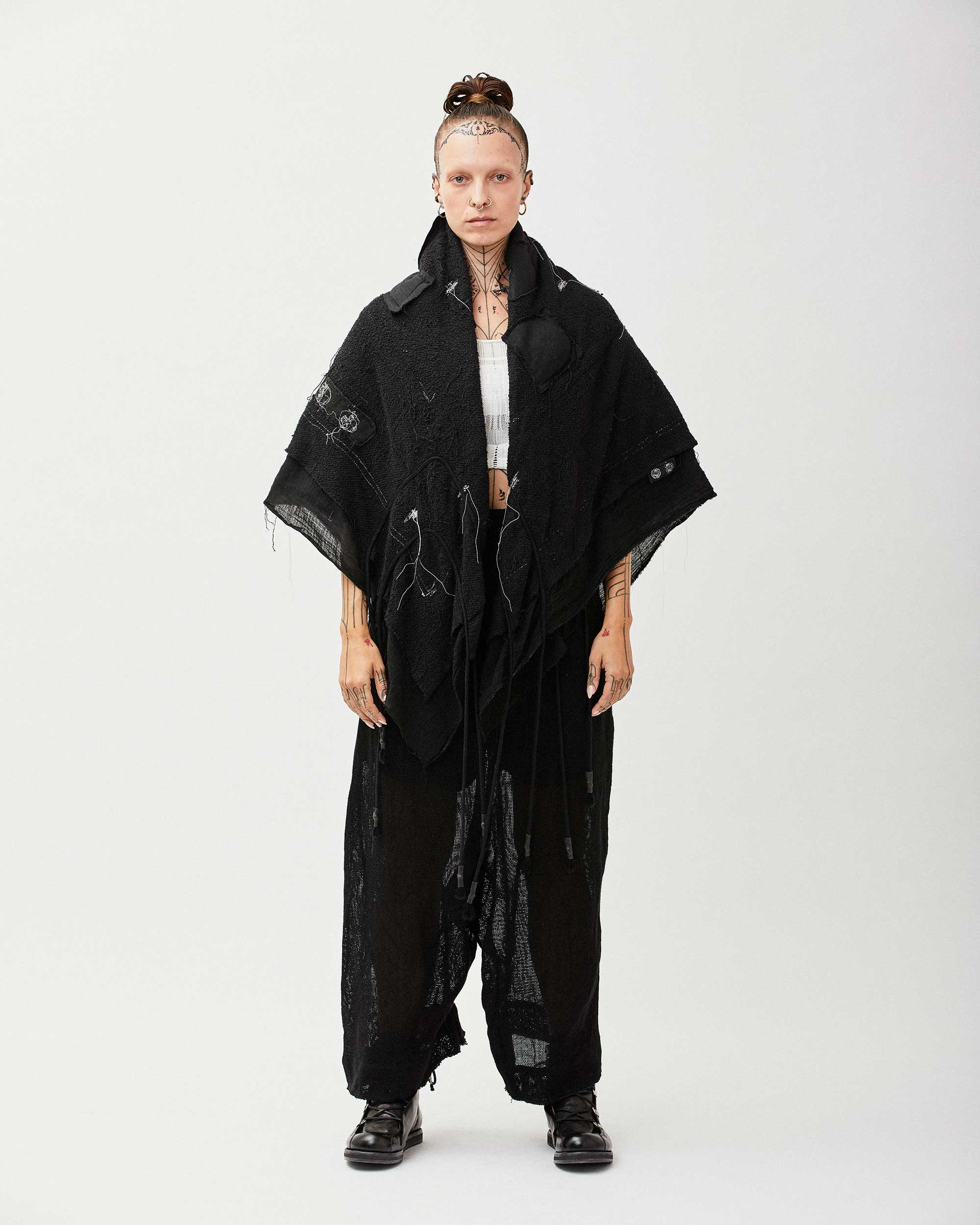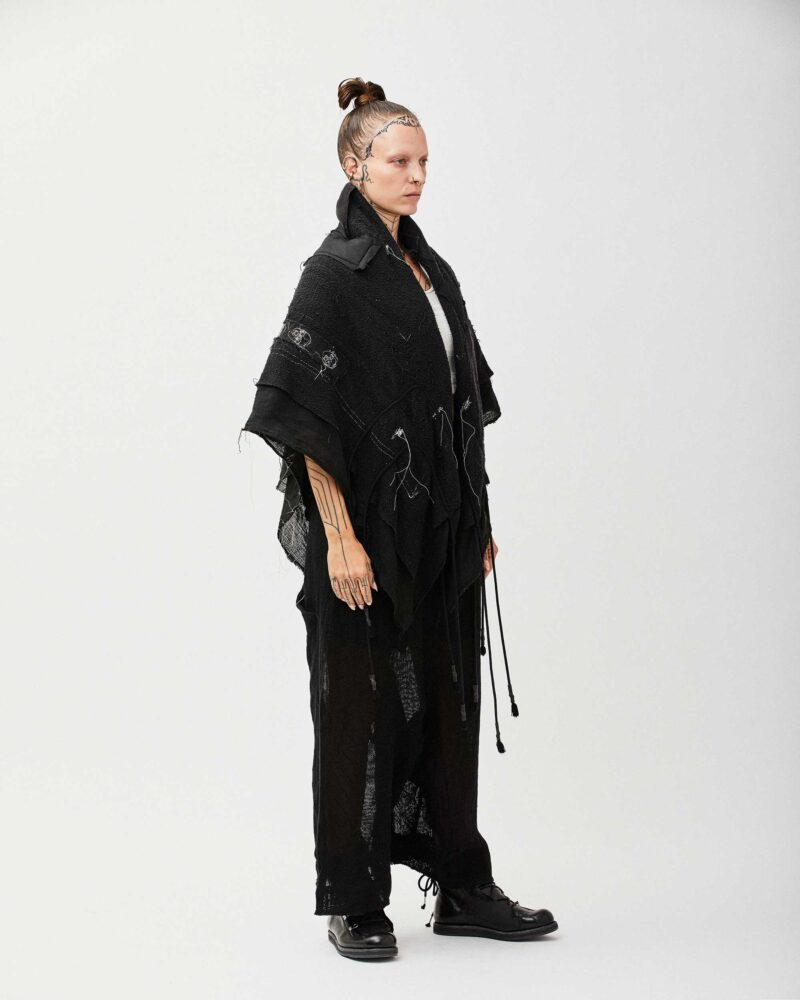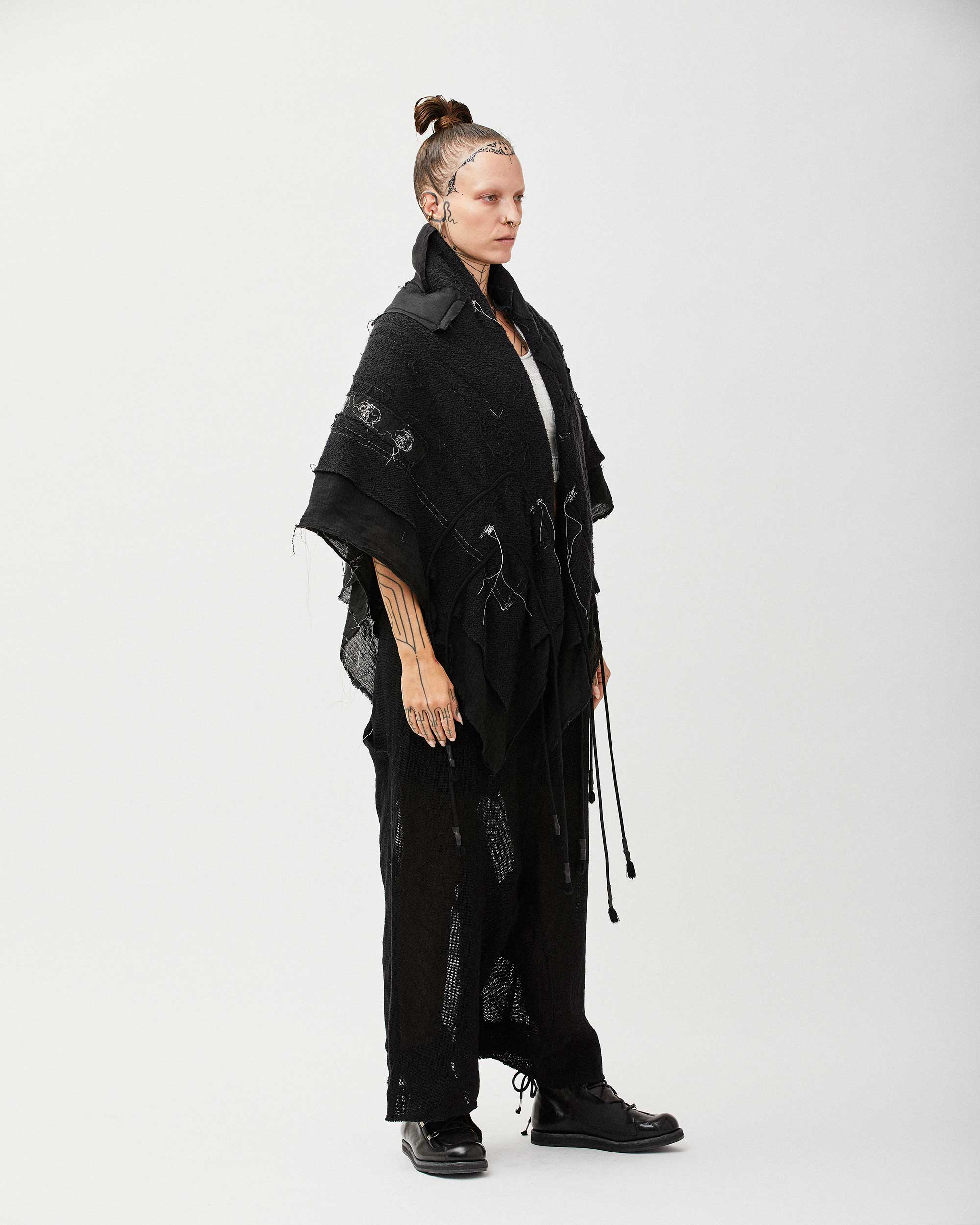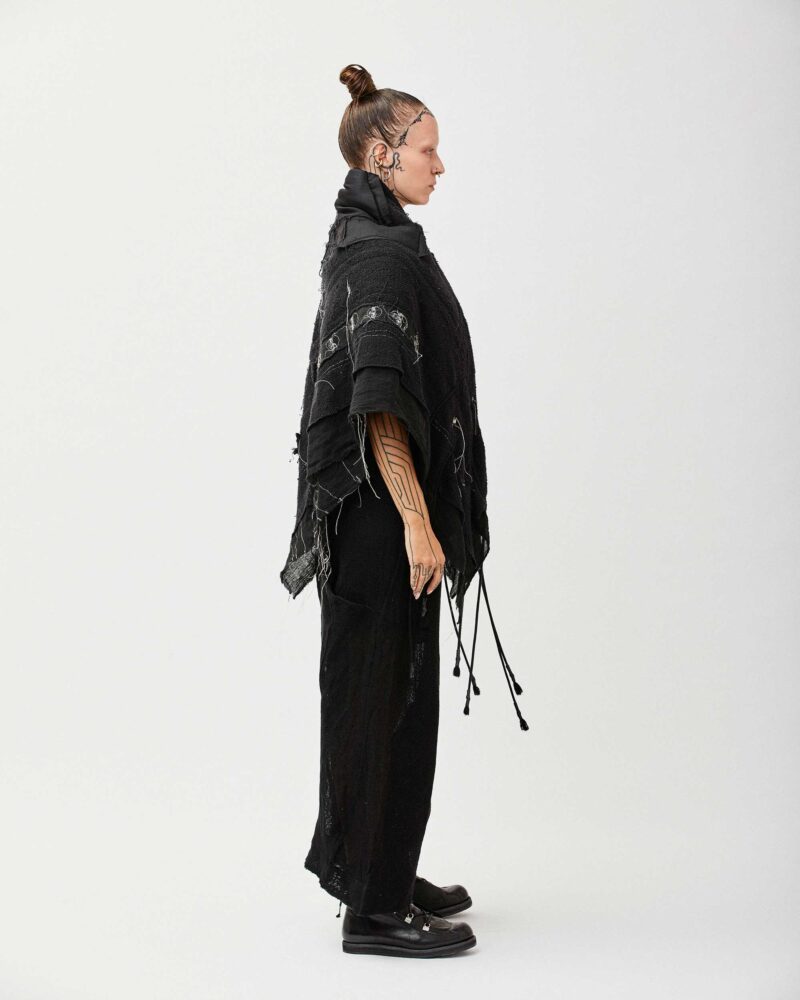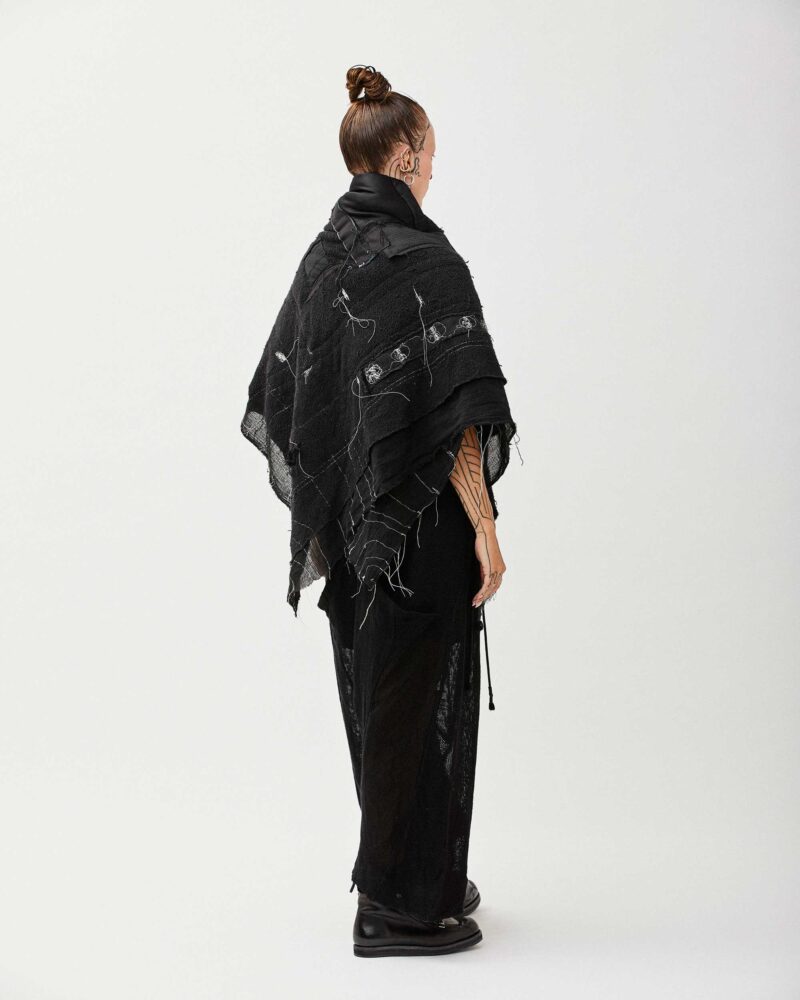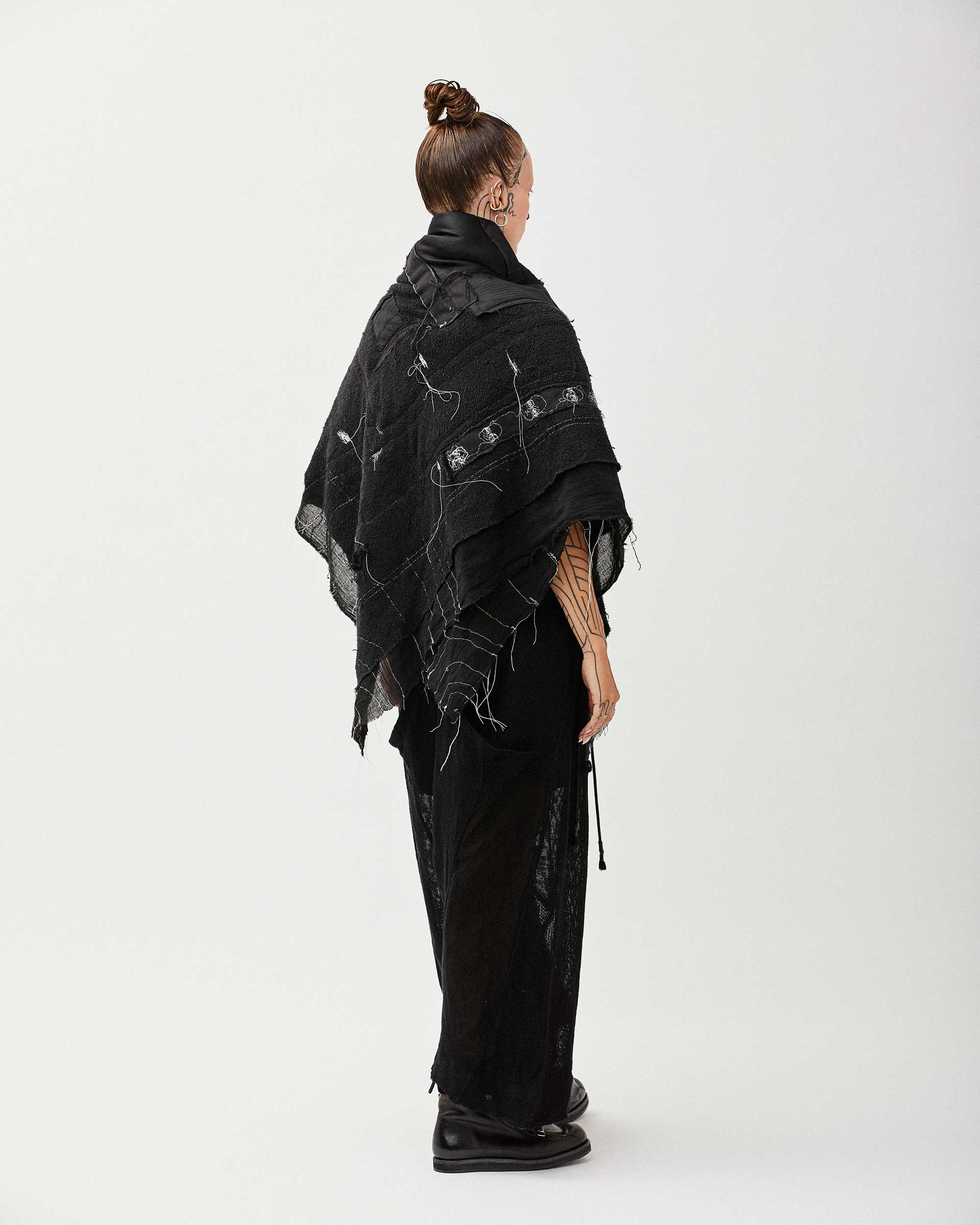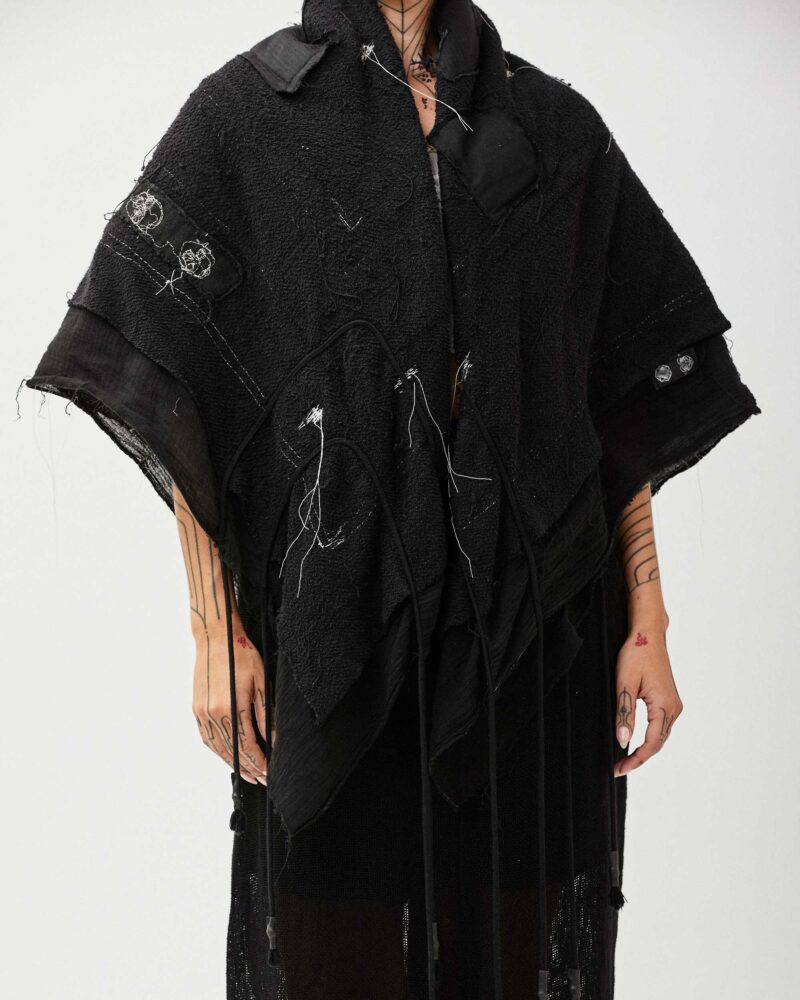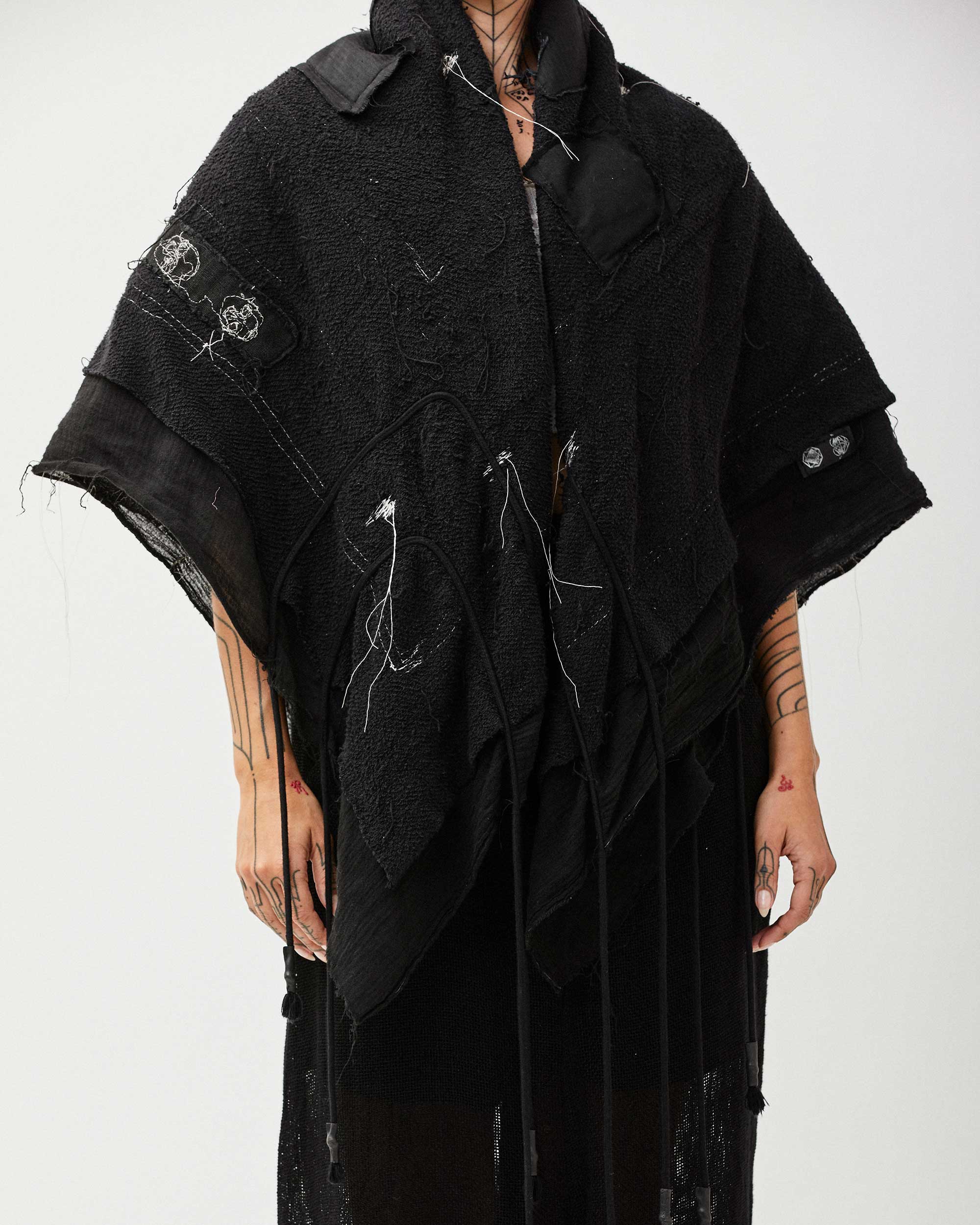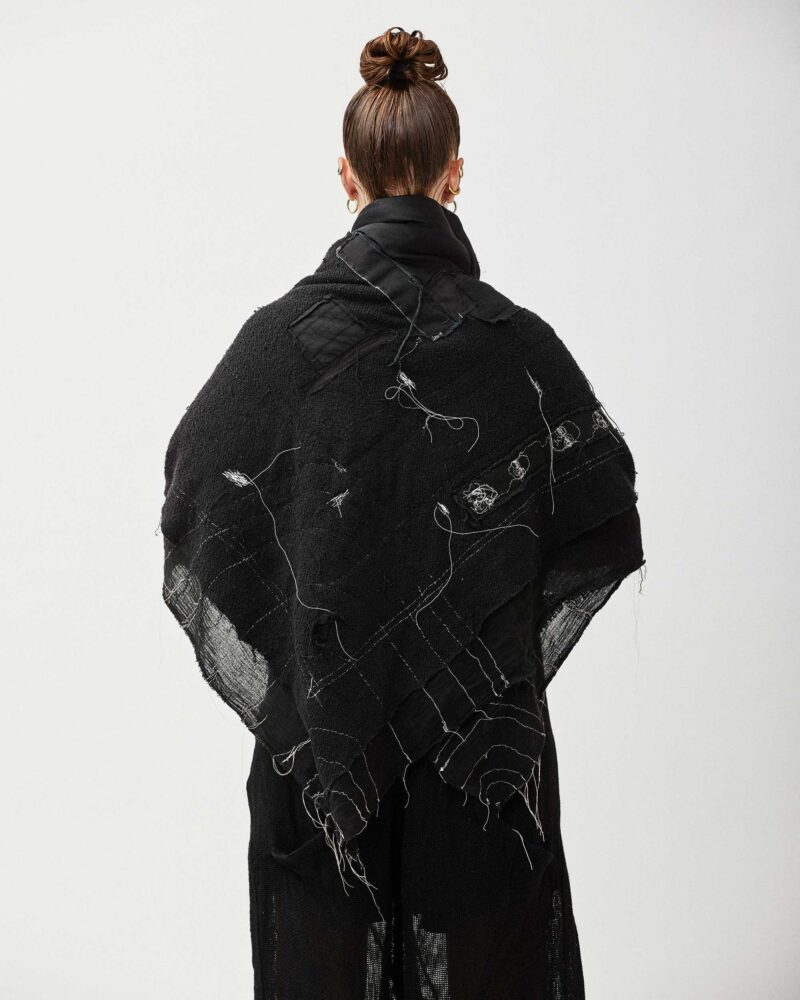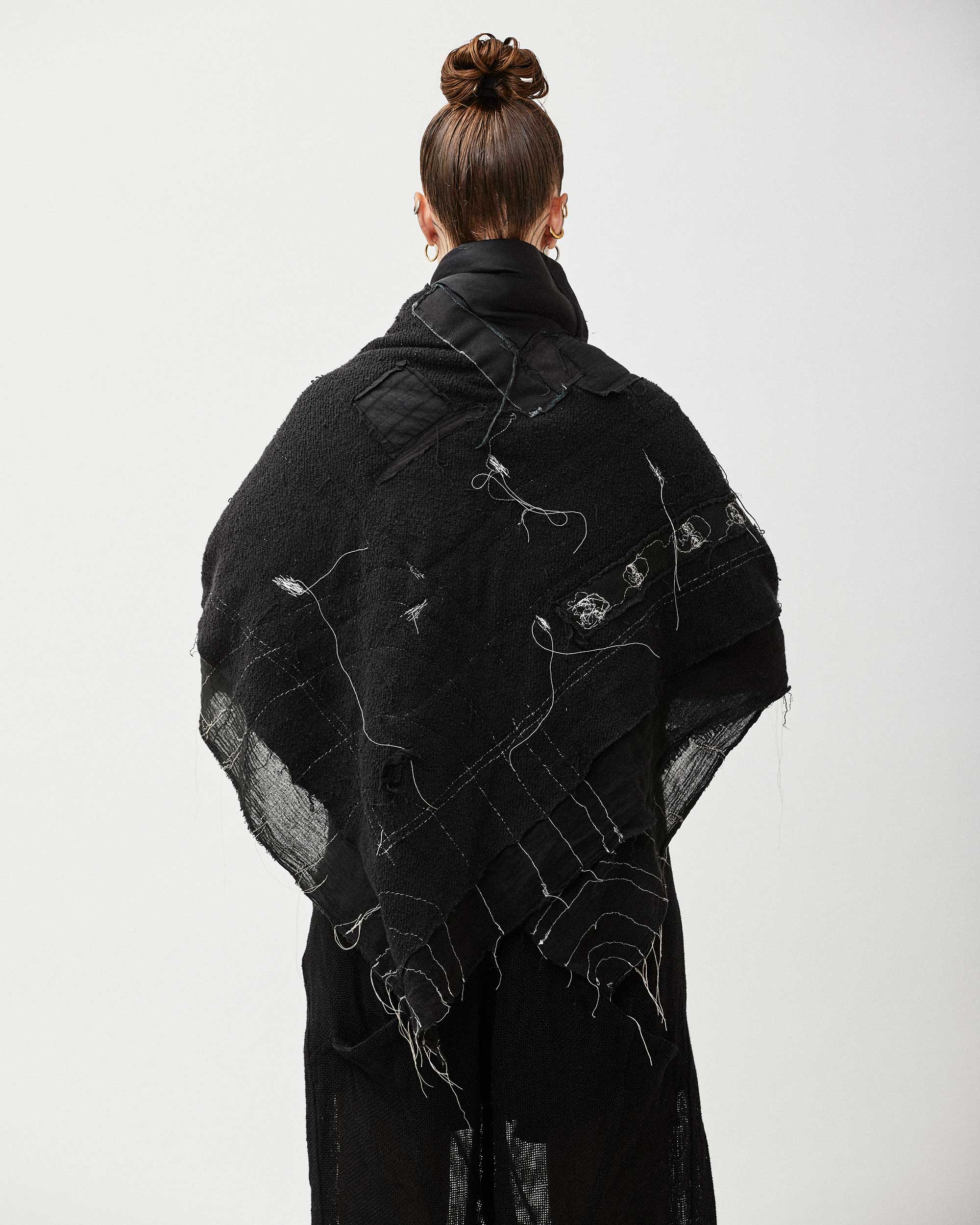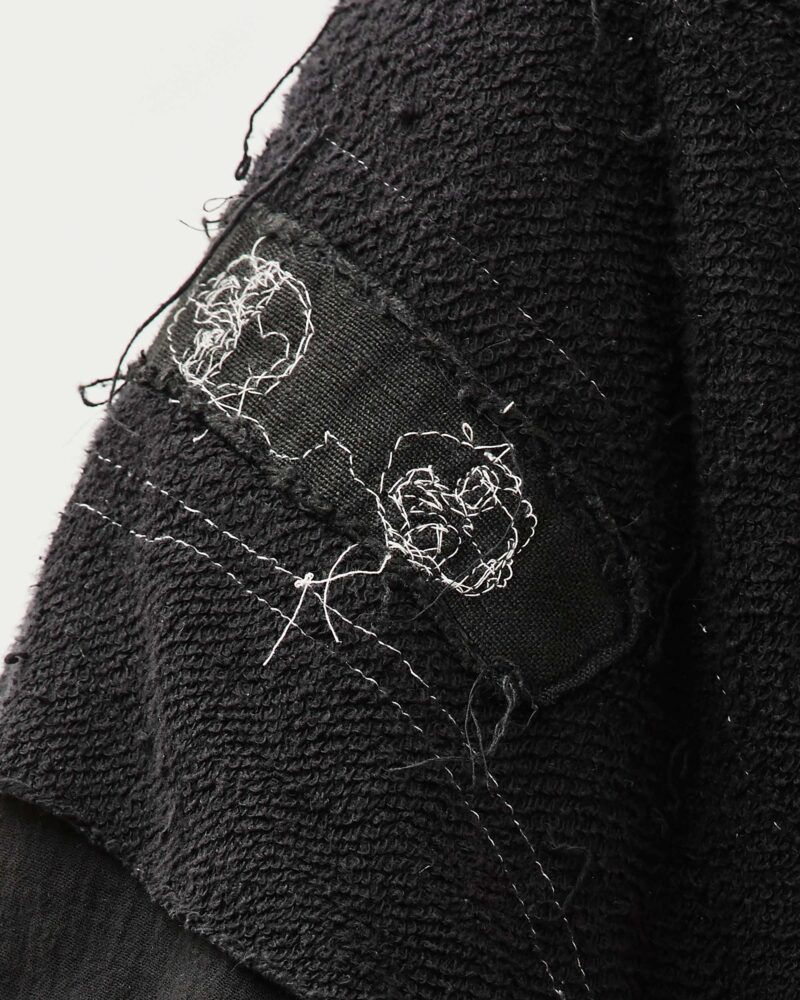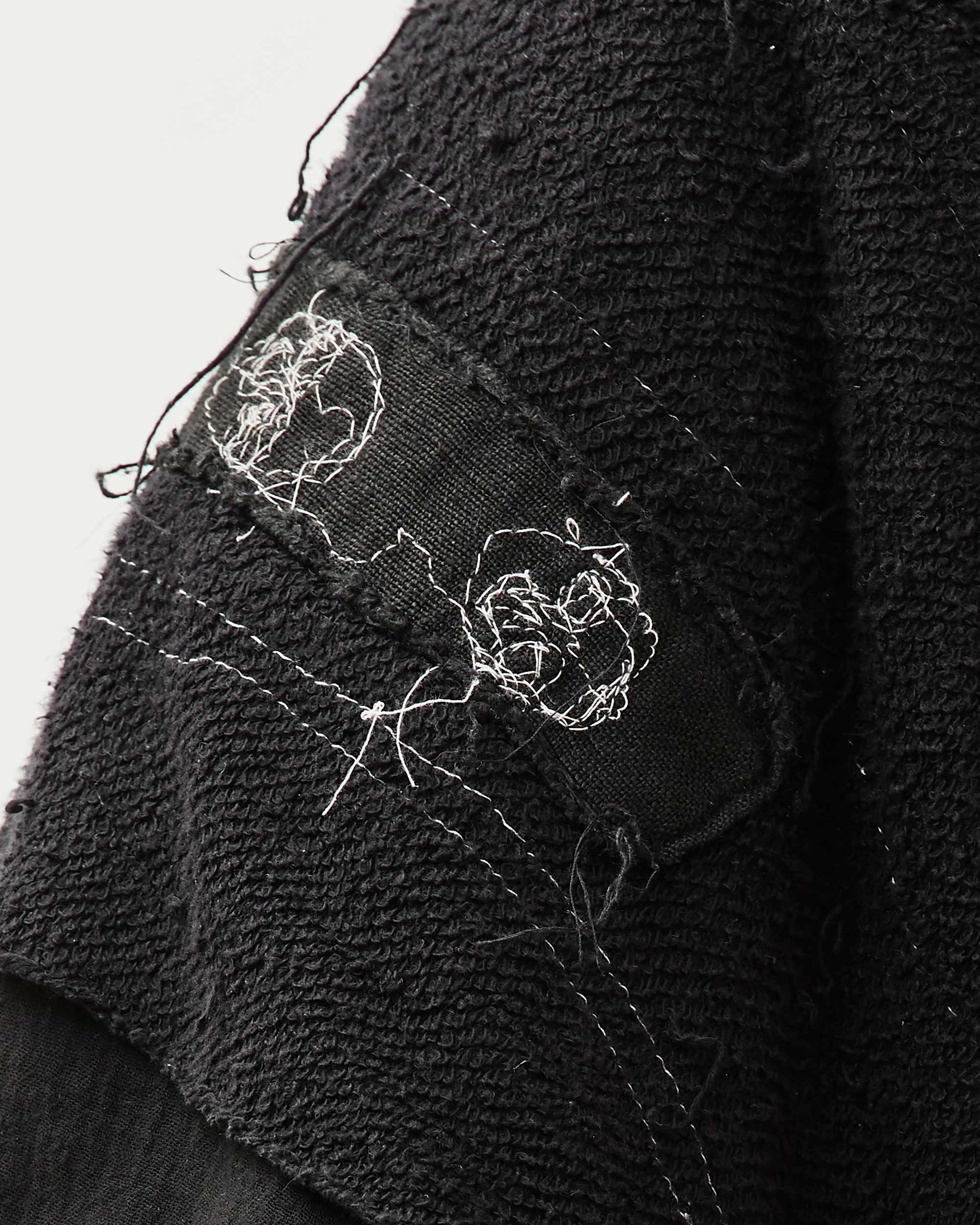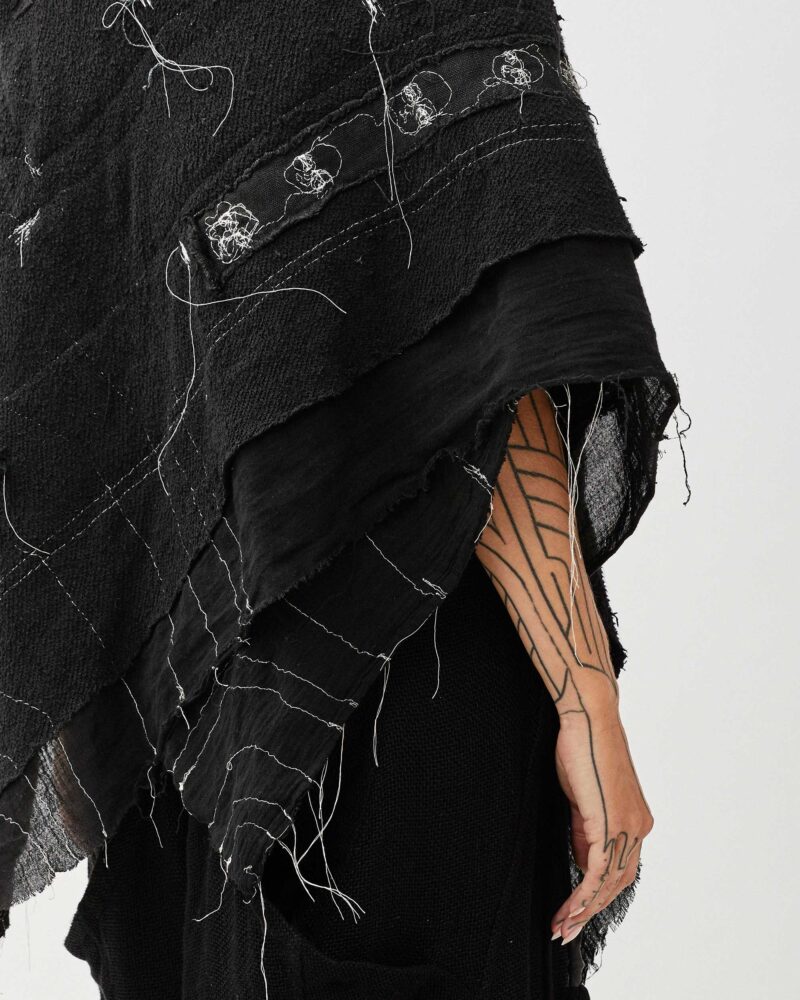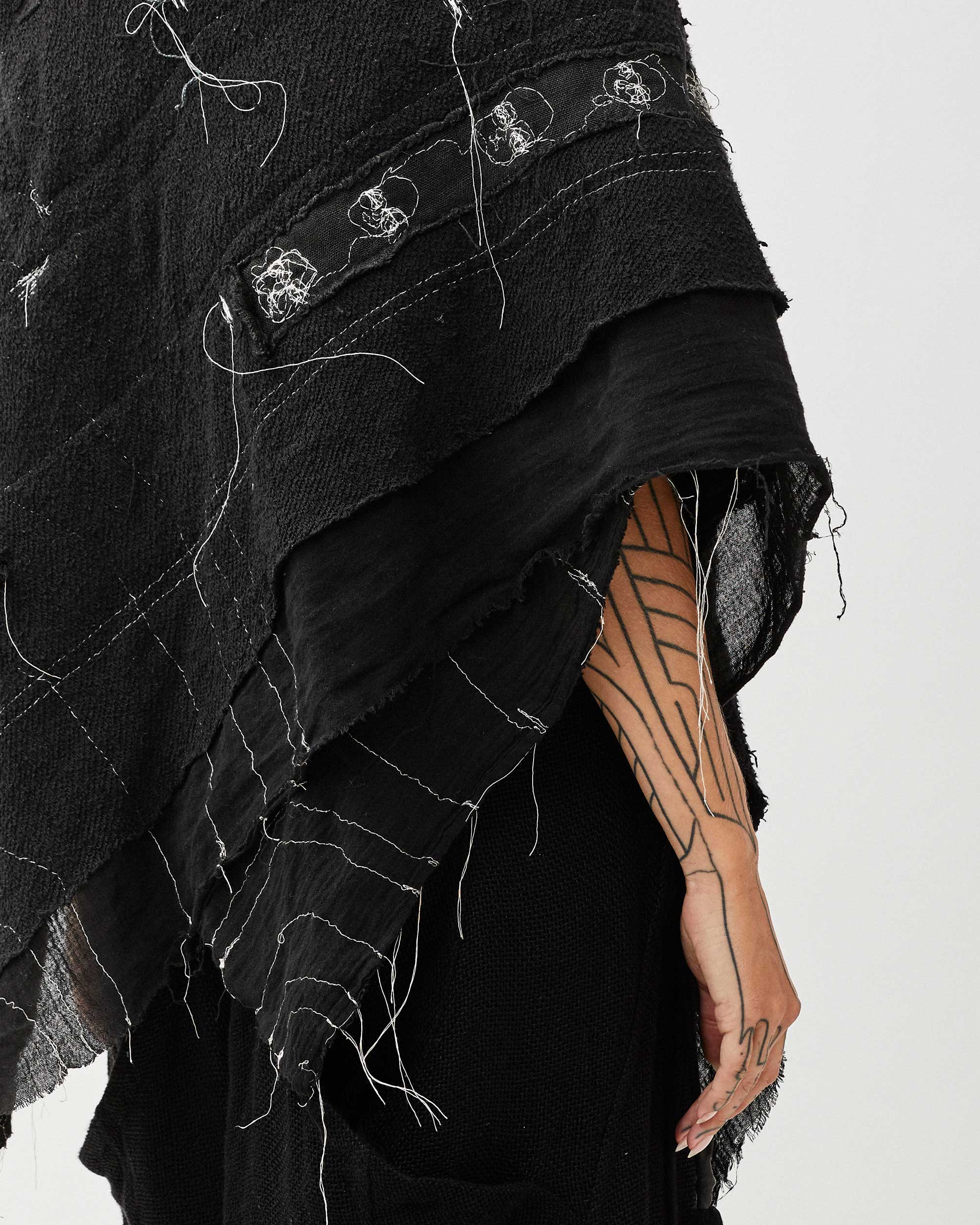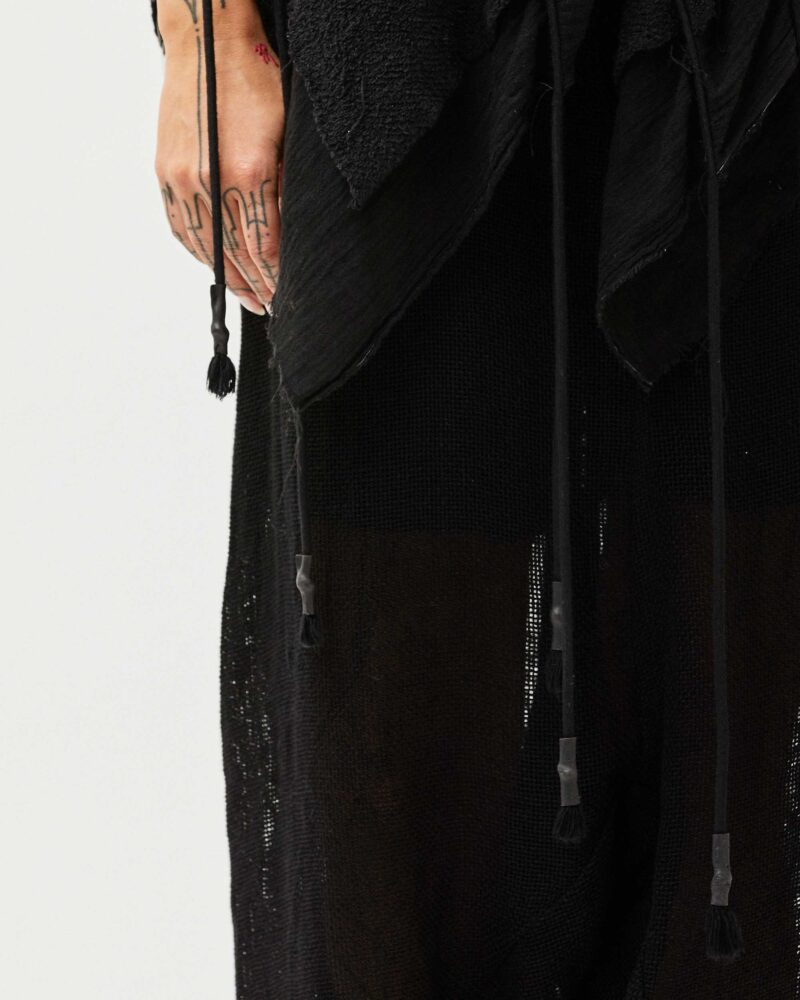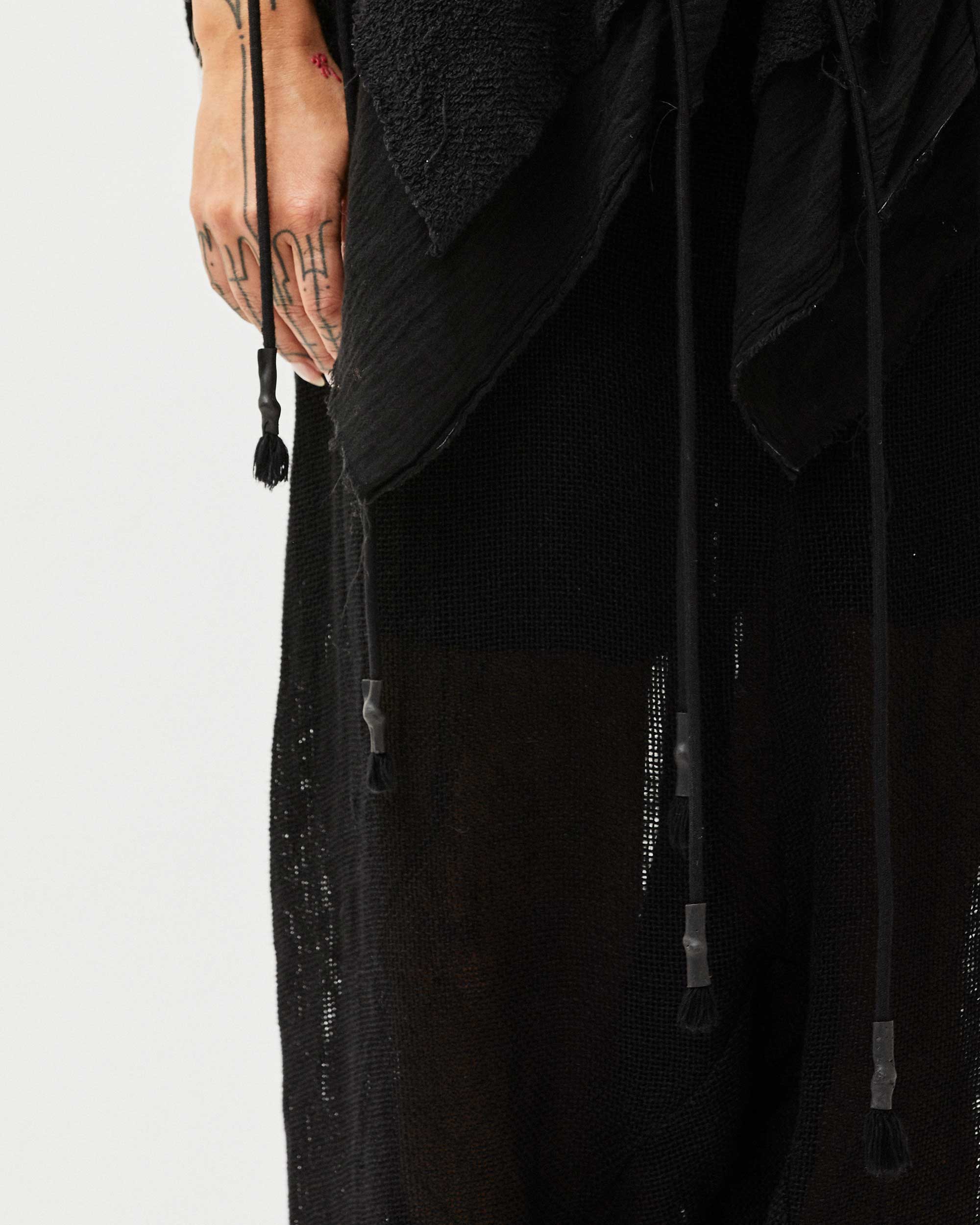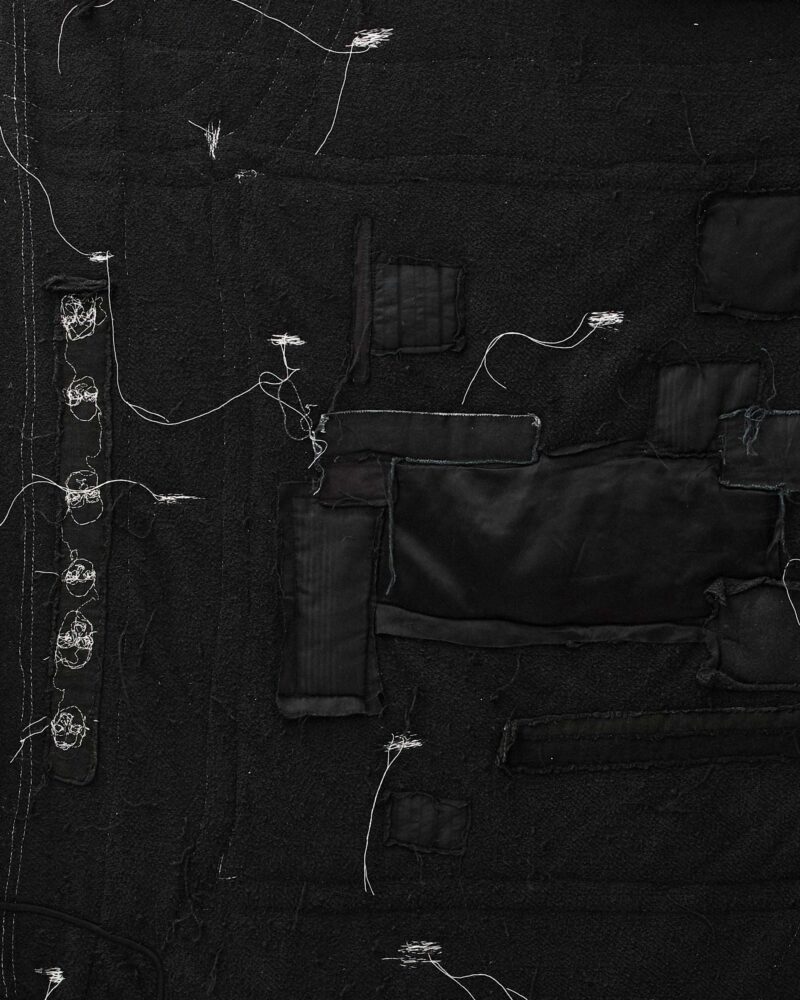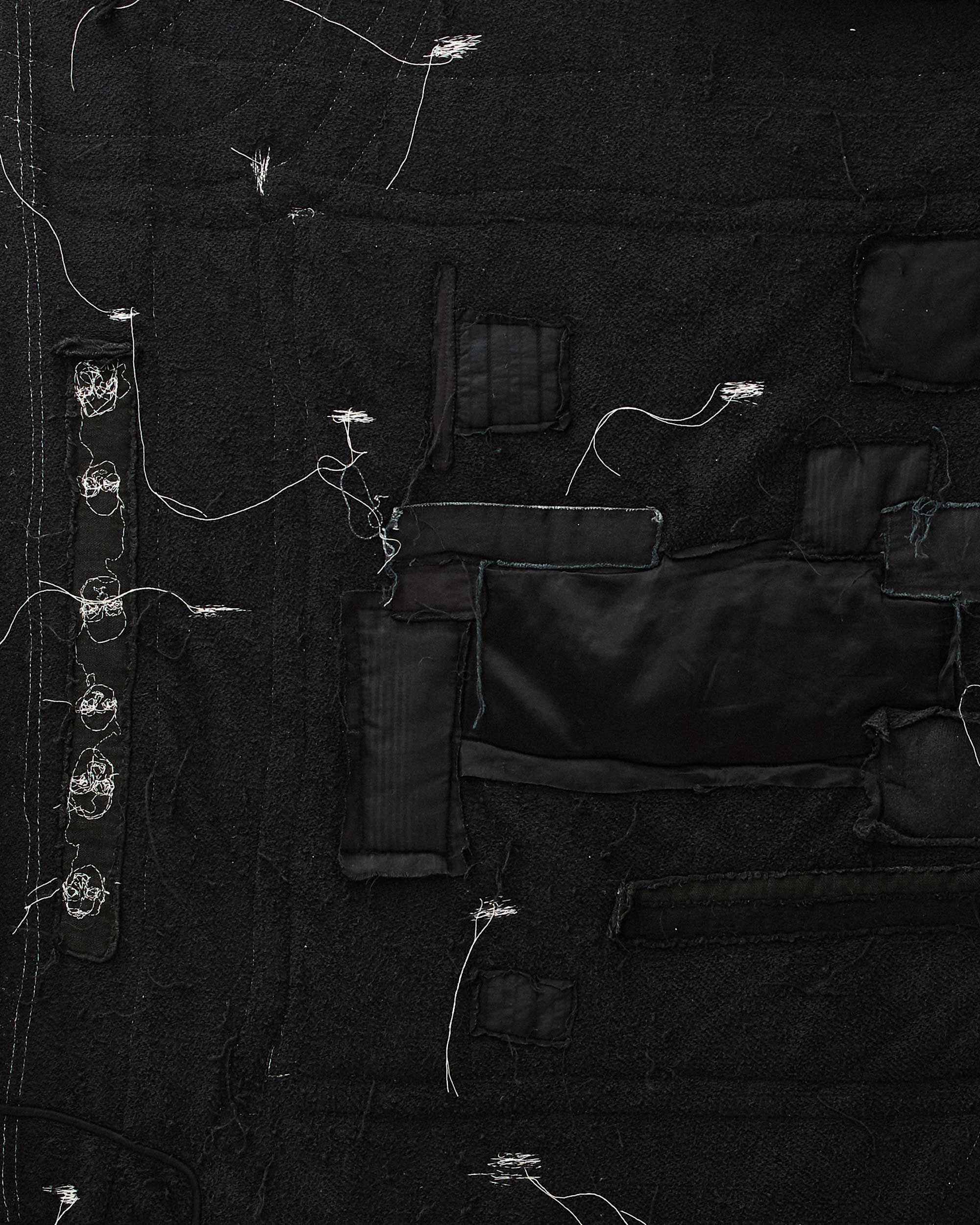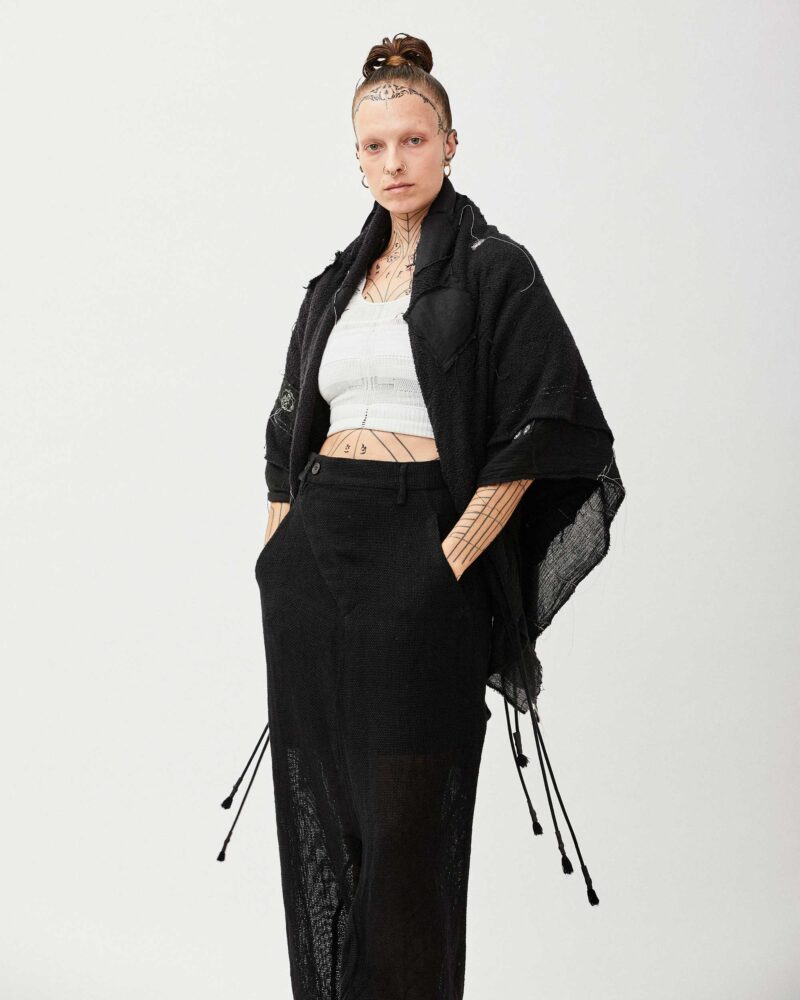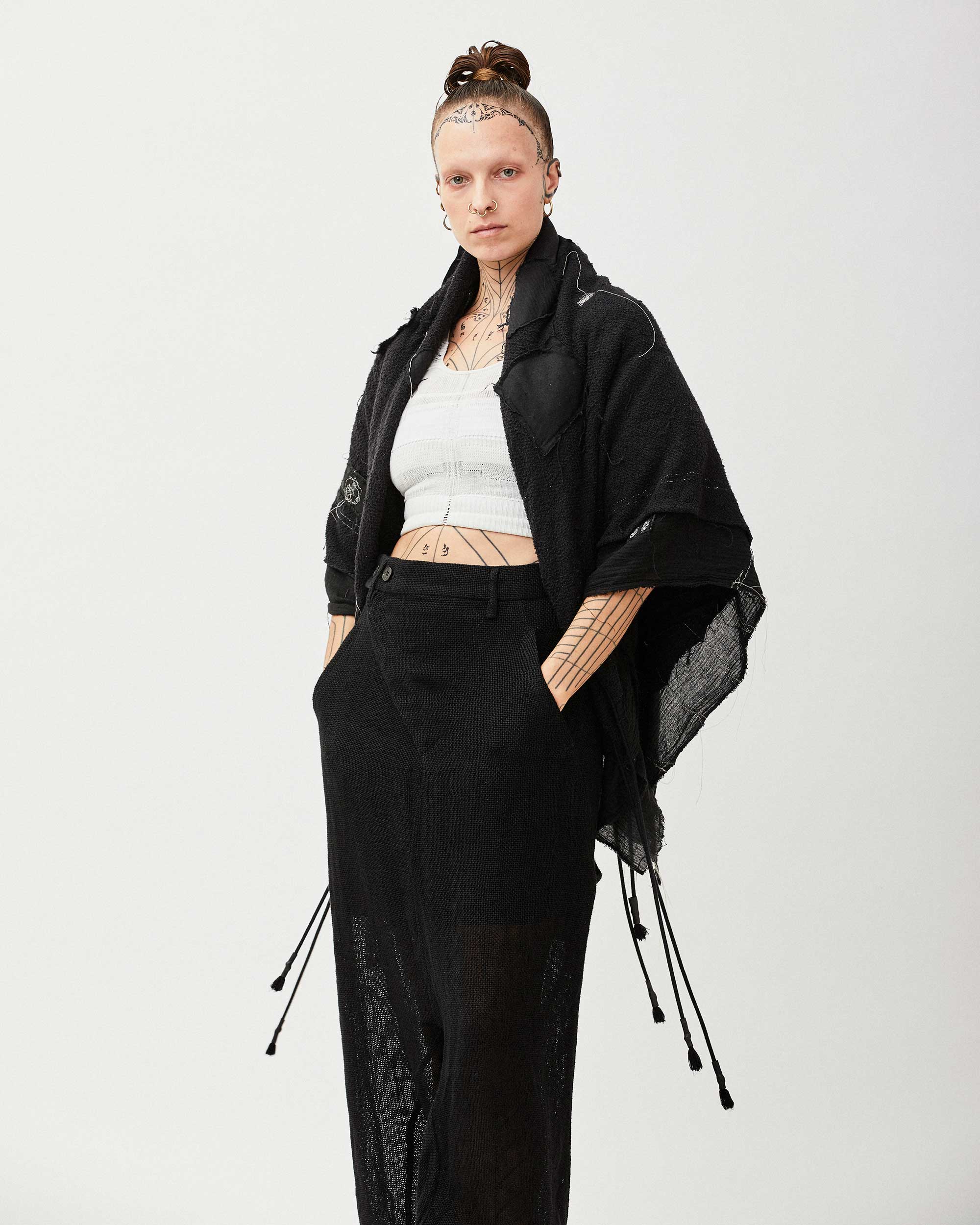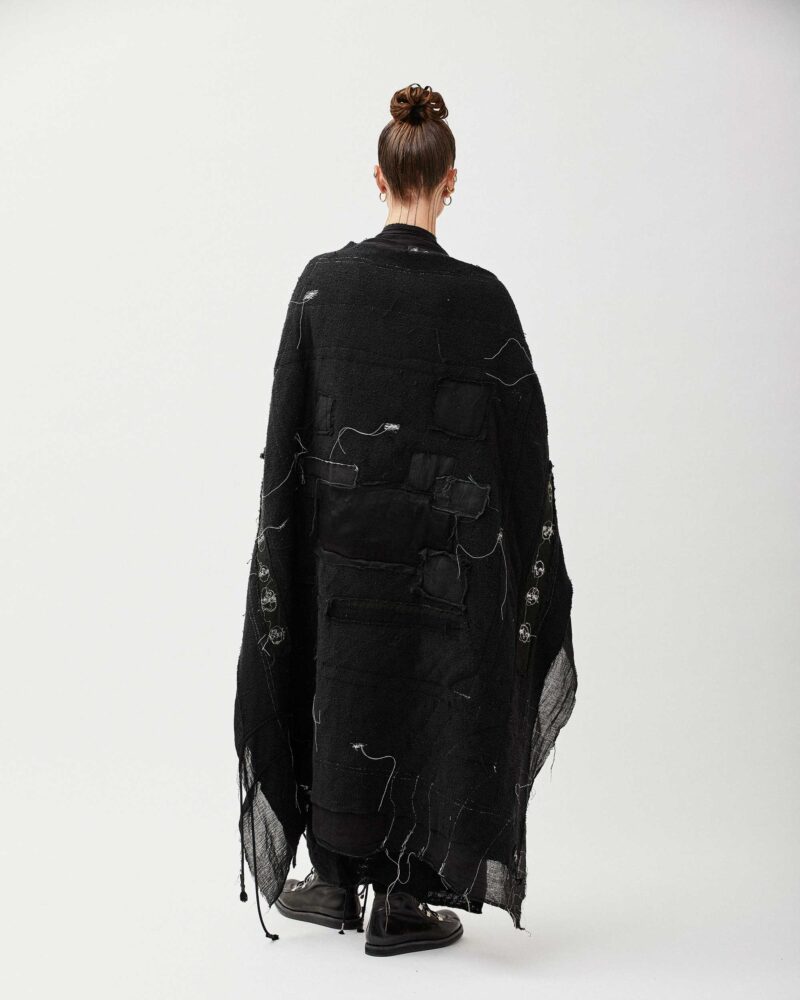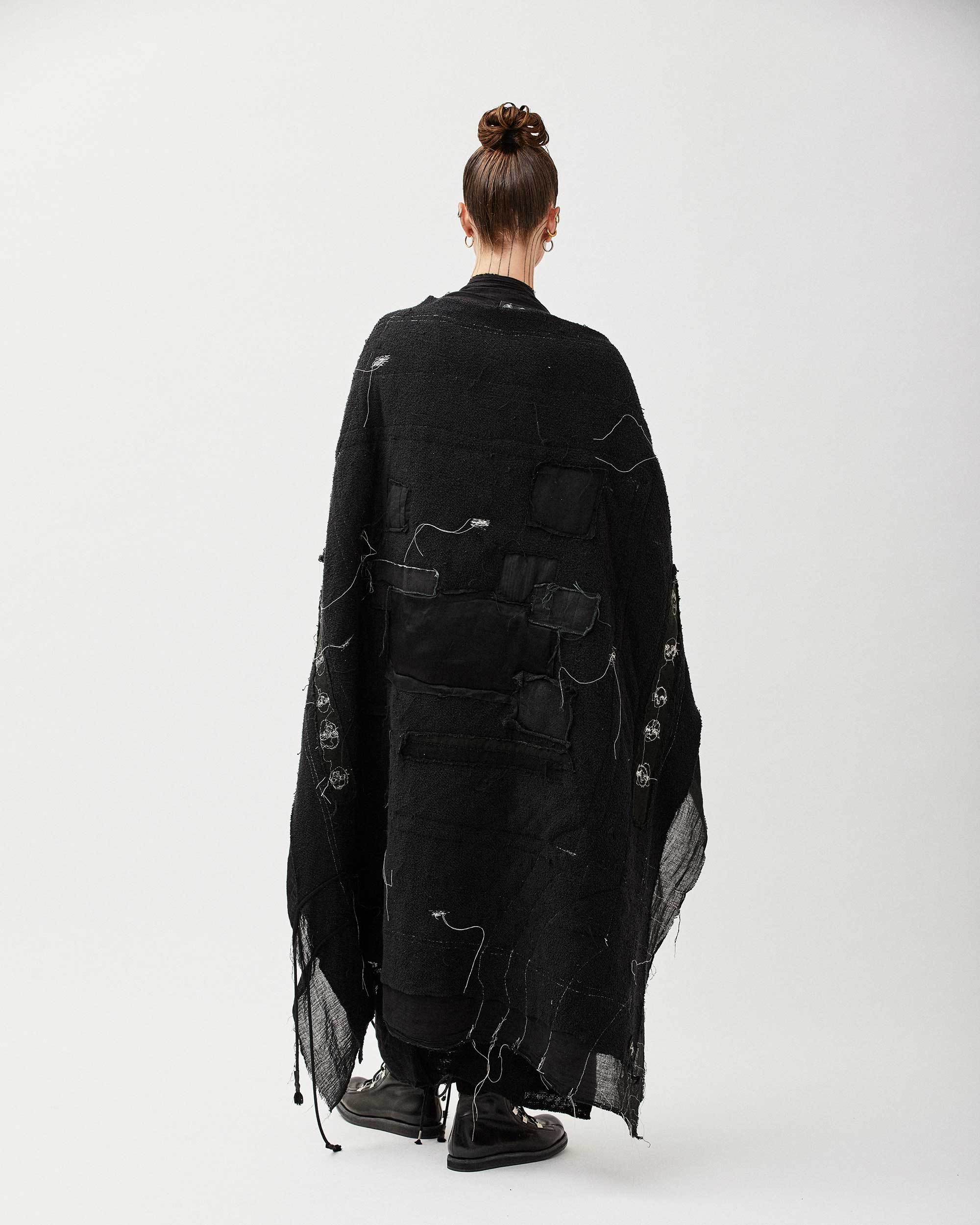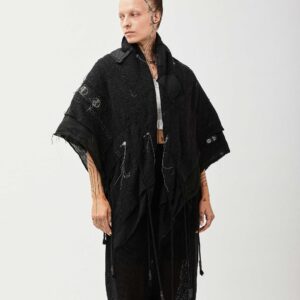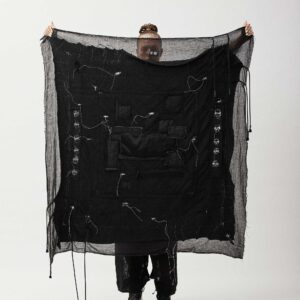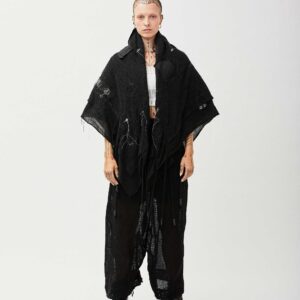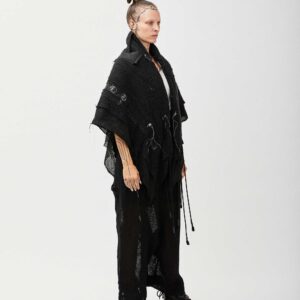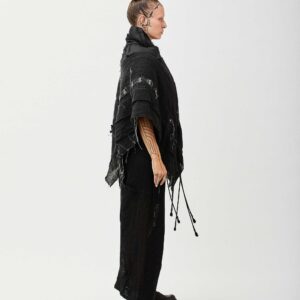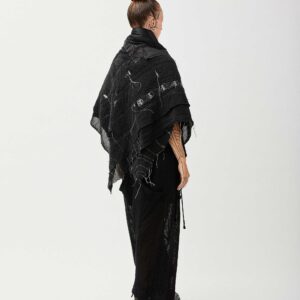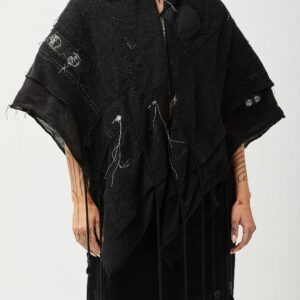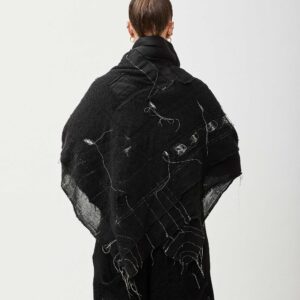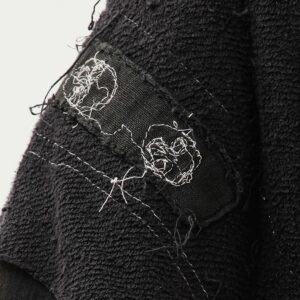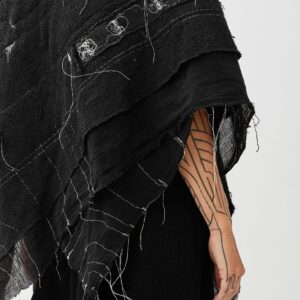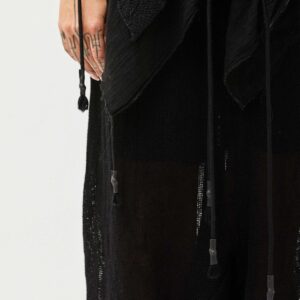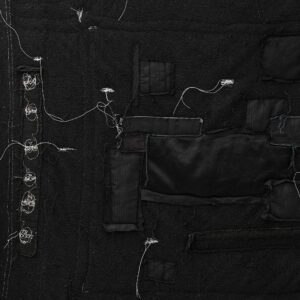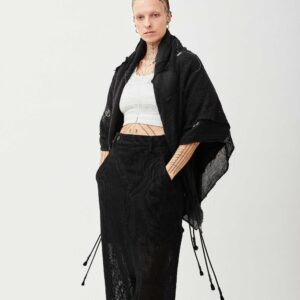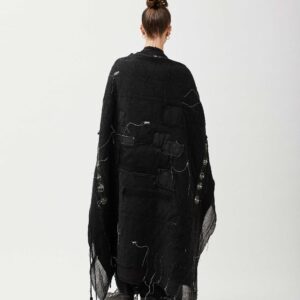 DUNA_ Patchwork Blanket
€1,170.00
Artisanally quilted, featuring a unique face on linen. The patchwork encapsulates extra padding.  Elongated, hanging string details with concealing rubber ends. Raw embroidery marks. Hanging detail. Body or home use. 
Medium weight, comfort, spongy experience. 
Size: ONE SIZE
127 X 127 CM 
Composition
Main fabric 1+ 2 : 100% cotton
Details fabrics: 100% silk, canvas, linen, cotton.
Padding: syntepone 
Colour:  black 
Features:
Behavior: Duvet experience, warm and spongy
Composition properties: Silk: strong natural fiber, breathability, thermal regulation, shine. Cotton is biodegradable, breathable and durable. 
Sustainability: Artisan, made in house in numbered limited quantities. Upcycling
Conscious care: to prolong the life cycle of this item cold hand wash is advised Or a delicate cold cycle. Airing out
Ylva is wearing size : one size
Ylva size:
Hight : 175 cm
Chest : 97 cm
Waist : 76 cm
Hips : 100