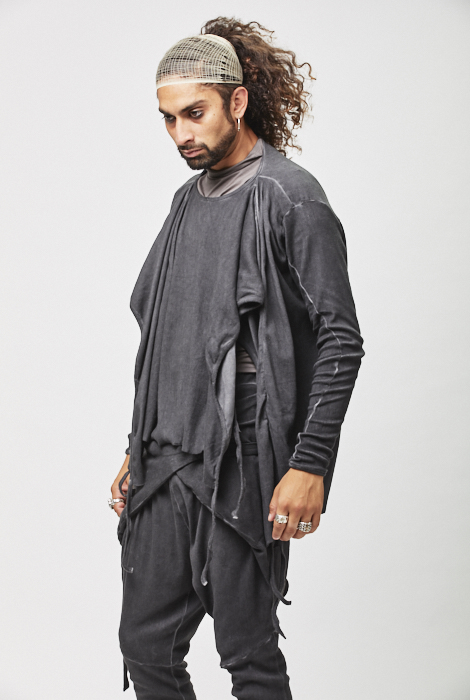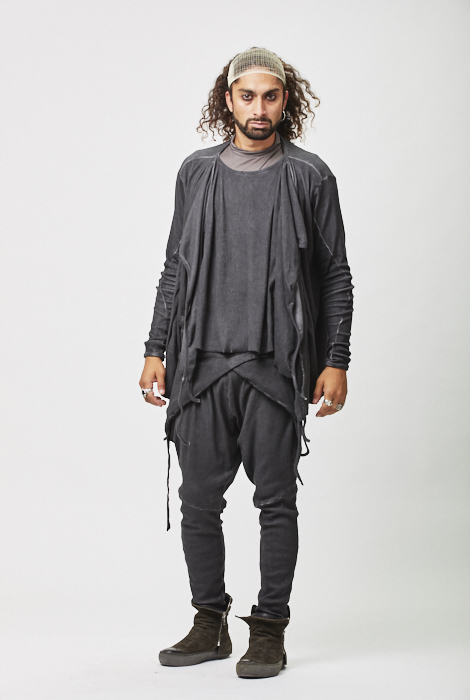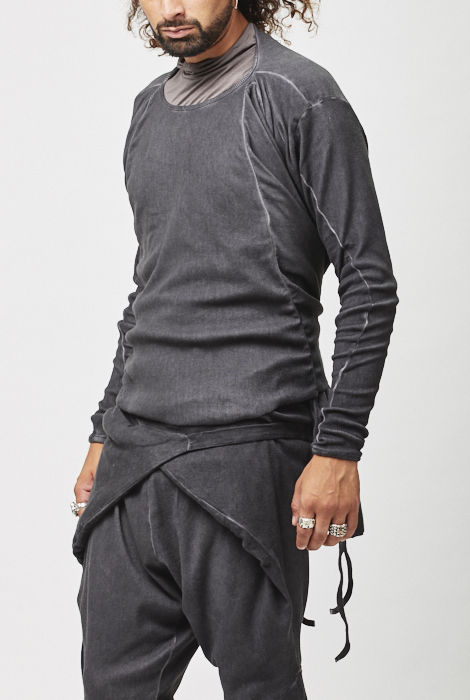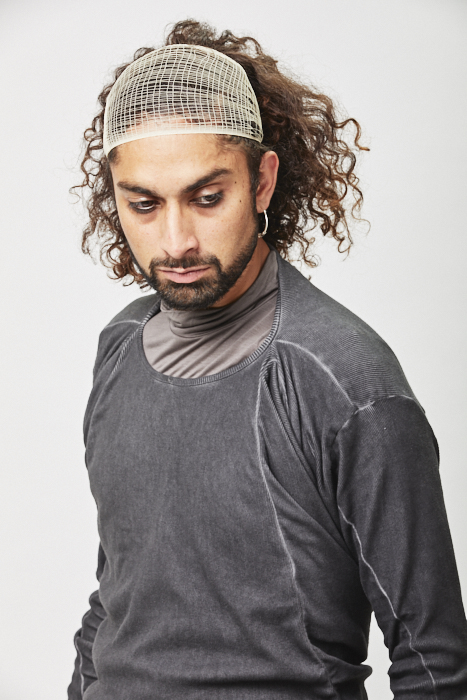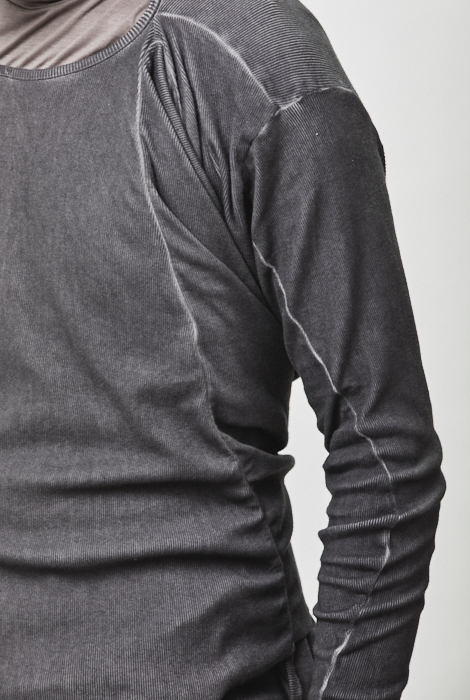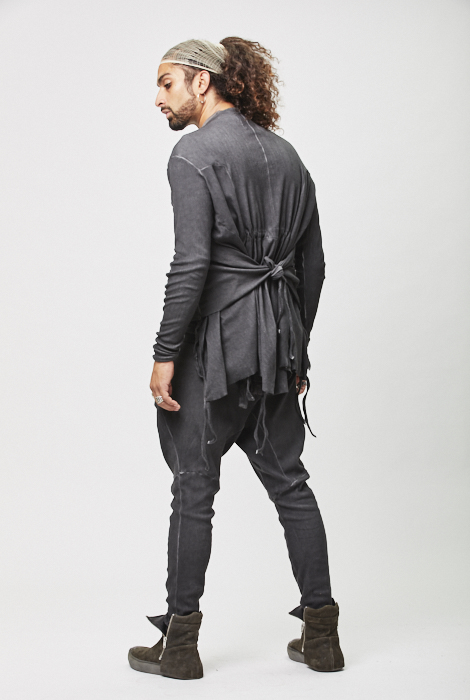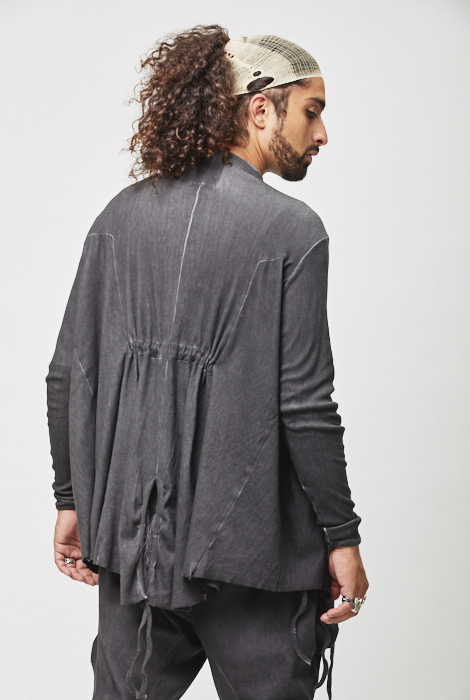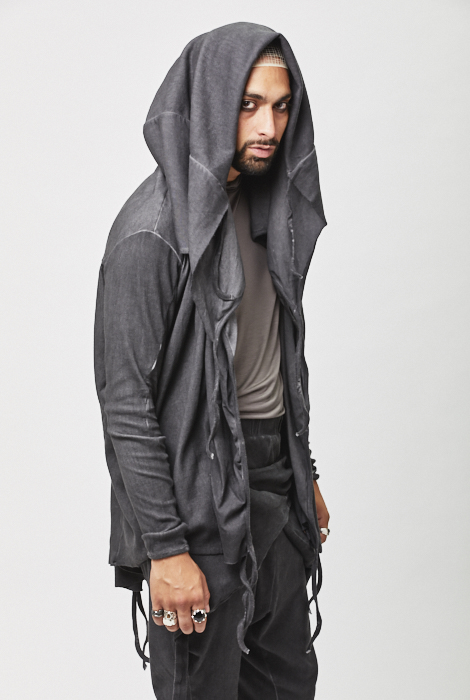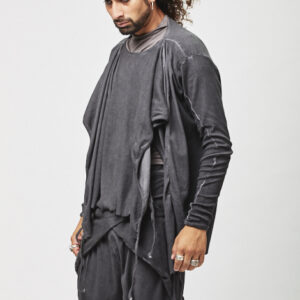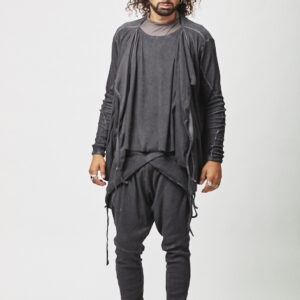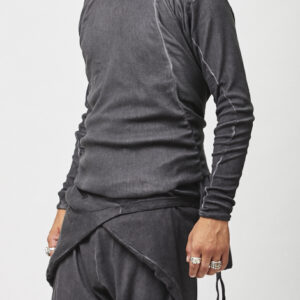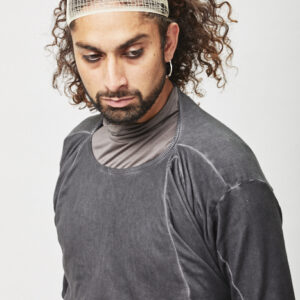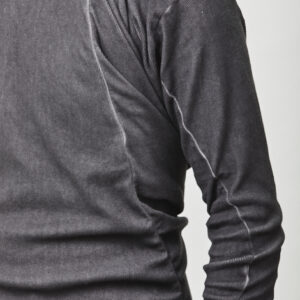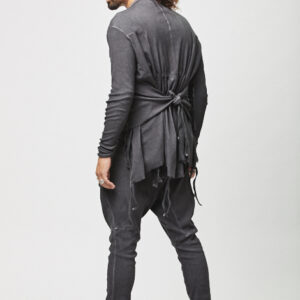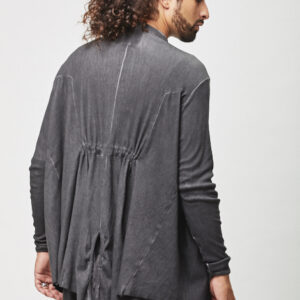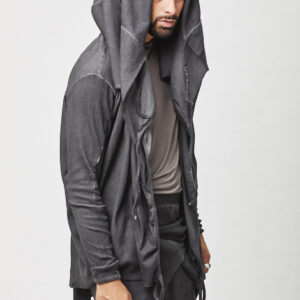 leon louis open neck cardigan in cotton lycra
the transformer cardigan is slightly oversized and below the hip length. it is a multifunctional style. the cardigan has strings for adjustment on the front waist/hood. it features a draped hood that can be flipped to the front as an extra layer and restyled using the strings. the sleeves feature a finger detail. this style has many styling options to fit the desire or the wearer.
the medium weight textile has a stretchy, soft, denced hand feel.
color: black (dark grey)
material : 95% cotton/ 5% lycra
size 2 : m
shoulder width: 47.5 cm
half chest width: 68 cm flat, the style is open and carries a lot of extra chest width
total length: front 70 cm, back 80
sleeve length: 65 cm, can be drop shoulder
leon louis open neck cardigan in cotton lycra the transformer cardigan is slightly oversized and below the hip length. it is a multifunctional style. the cardigan […]
WOMEN'S SIZE CHART
1CLOTHING
WOMEN'S SIZE CHART
CLOTHING
XO
OO
O
1
2
3
4
5
6
EUROPE
34
36
38
40
42
44
46
48
50
INTERNATIONAL
XS
S
M
L
XL
2 XL
3 XL
4 XL
5 XL
FRANCE
34
36
38
40
42
44
44
44
44
ITALY
38
40
42
44
46
48
48
48
48
UK
6
8
10
12
14
16
16
16
16
USA
2
4
6
8
10
12
12
12
12
JAPAN
5
7
9
11
13
15
15
15
15
AUSTRALIA
6
8
10
12
14
16
16
16
16
2JEANS
WOMEN'S SIZE CHART
CLOTHING
XO
OO
O
1
2
3
4
5
6
JEANS
25
26
28
30
32
34
34
34
34
3SHOES
WOMEN'S SIZE CHART
CLOTHING
XO
OO
O
1
2
3
4
5
6
SHOES
EUROPE
34
35
36
37
38
39
40
41
42
FRANCE
35
36
37
38
39
40
41
42
43
UK
1
2
3
4
5
6
7
8
9
USA
4
5
6
7
8
9
10
11
12
JAPAN
22 CM
22.5 CM
23 CM
23.5 CM
24 CM
24.5CM
25 CM
26 CM
27 CM
4GLOVES
WOMEN'S SIZE CHART
CLOTHING
XO
OO
O
1
2
3
4
5
6
GLOVES
STANDARD
6
6.5
7
7.5
8
8.5
9
9.5
INTERNATIONAL
XS
S
S
M
M
L
L
XL
CENTIMETERS
17
17.5
19
20
21.5
23
24
25.5