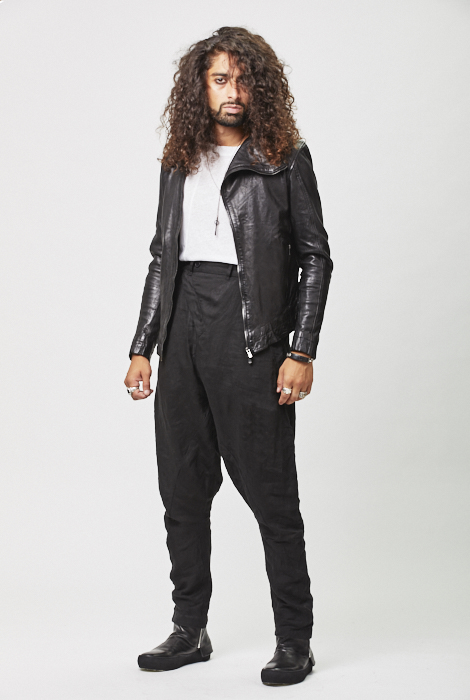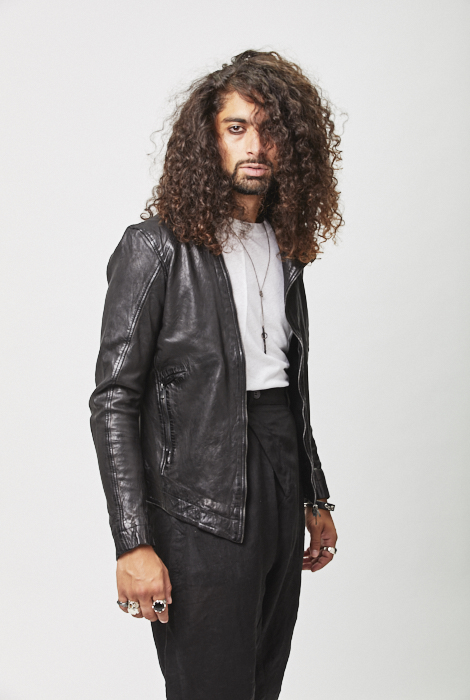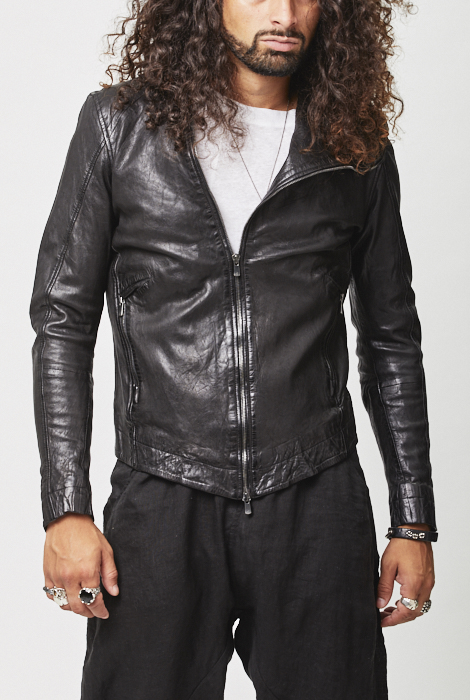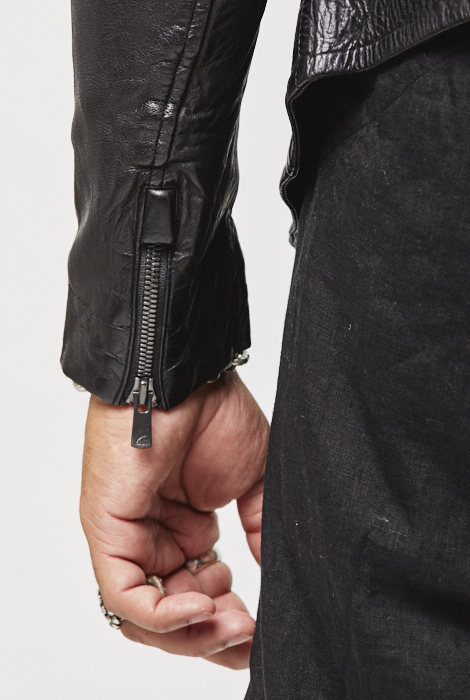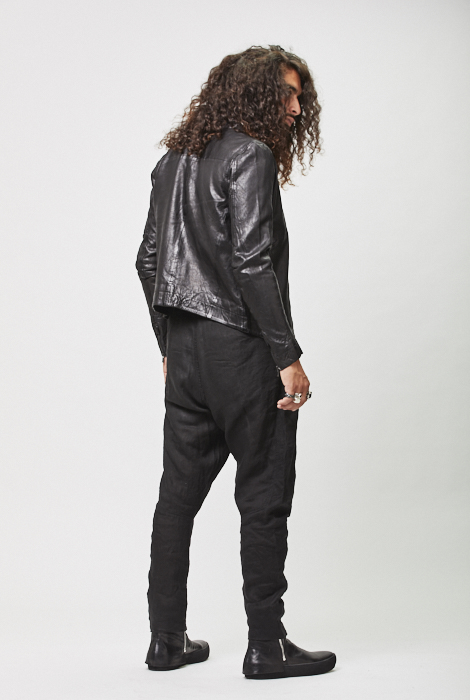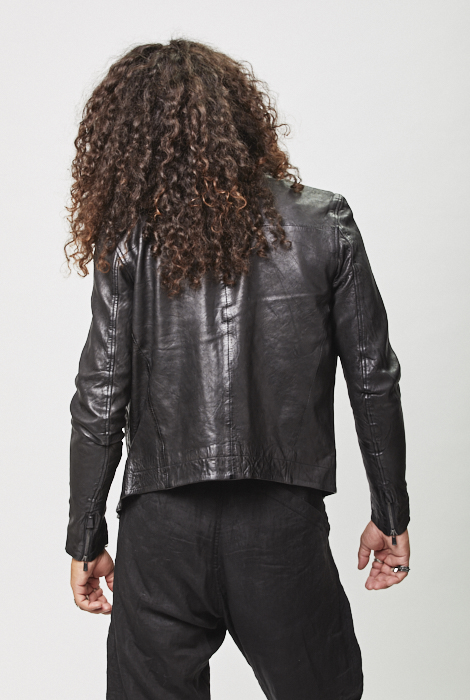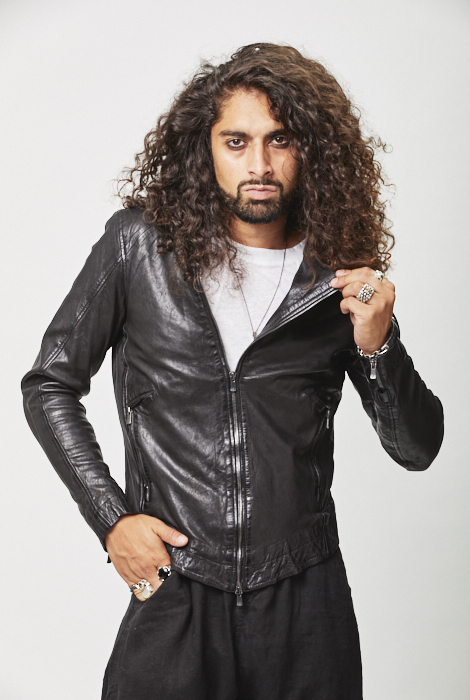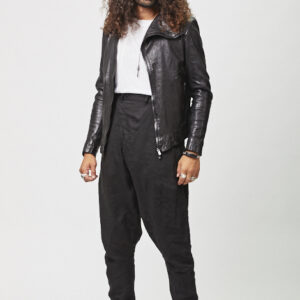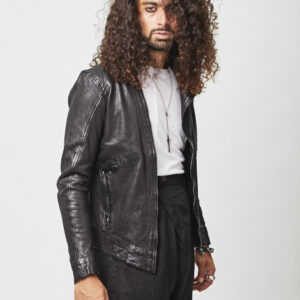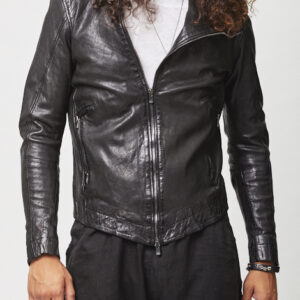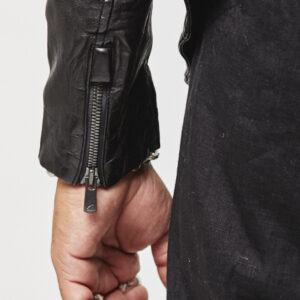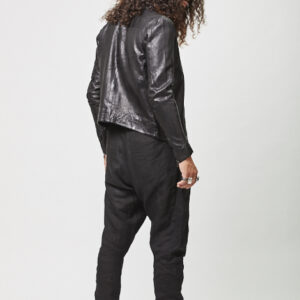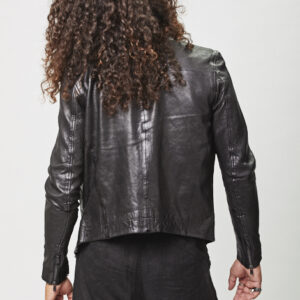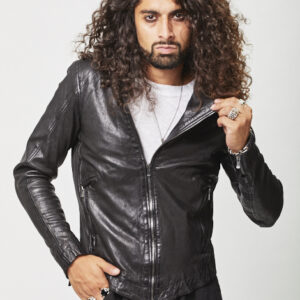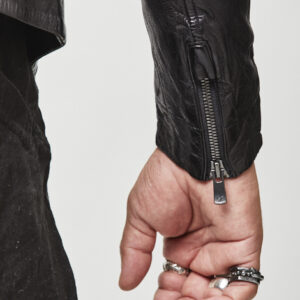 leon louis small collar leather jacket in lamb leather
this fitted leather jacket is just above the belt, long on the back, extending into a longer curve on the front. the front closure is a double way excalla zipper, which curves into the standing collar. when open the collar structurally drapes. the jacket features 2 side pockets with a zipper and a wedge for extra comfort in use. internally there are 2 pockets, one with a snap button. curved sleeve construction has a zipper at the cuff.
this leather structure is soft and sturdy.
color: black

material: 100% lamb leather

lining: cotton
SMALL COLLAR LEATHER JACKET
leon louis small collar leather jacket in lamb leather
this fitted leather jacket is just above the belt, long on the back, extending into a longer curve on the front. the front closure is a double way excalla zipper, which curves into the standing collar
MEN'S SIZE CHART
MEN'S SIZE CHART
CLOTHING
0
1
2
3
4
5
6
EUROPE
46
48
50
52
54
56
58
INTERNATIONAL
XS
S
M
L
XL
2 XL
3 XL
FRANCE
46
48
50
52
54
56
58
ITALY
46
48
50
52
54
56
58
UK
36
38
40
42
44
46
48
USA
36
38
40
42
44
46
48
JAPAN
2
3
4
5
6
7
8
AUSTRALIA
36
38
40
42
44
46
48
MEN'S SIZE CHART
CLOTHING
0
1
2
3
4
5
6
JEANS
29
30
32
34
36
38
40
MEN'S SIZE CHART
CLOTHING
0
1
2
3
4
5
6
SHOES
EUROPE
38
39
40
41
42
43
44
45
46
UK
4
5
6
7
8
9
10
11
12
USA
5
6
7
8
9
10
11
12
13
JAPAN
23 CM
24 CM
25 CM
26 CM
27 CM
28 CM
29 CM
30 CM
31 CM
MEN'S SIZE CHART
CLOTHING
0
1
2
3
4
5
6
GLOVES
STANDARD
7
7.5
8
8.5
9
9.5
10
10.5
INTERNATIONAL
XS
S
S
M
M
L
L
XL
CENTIMETERS
19
20
21.5
23
24
25.5
27
28