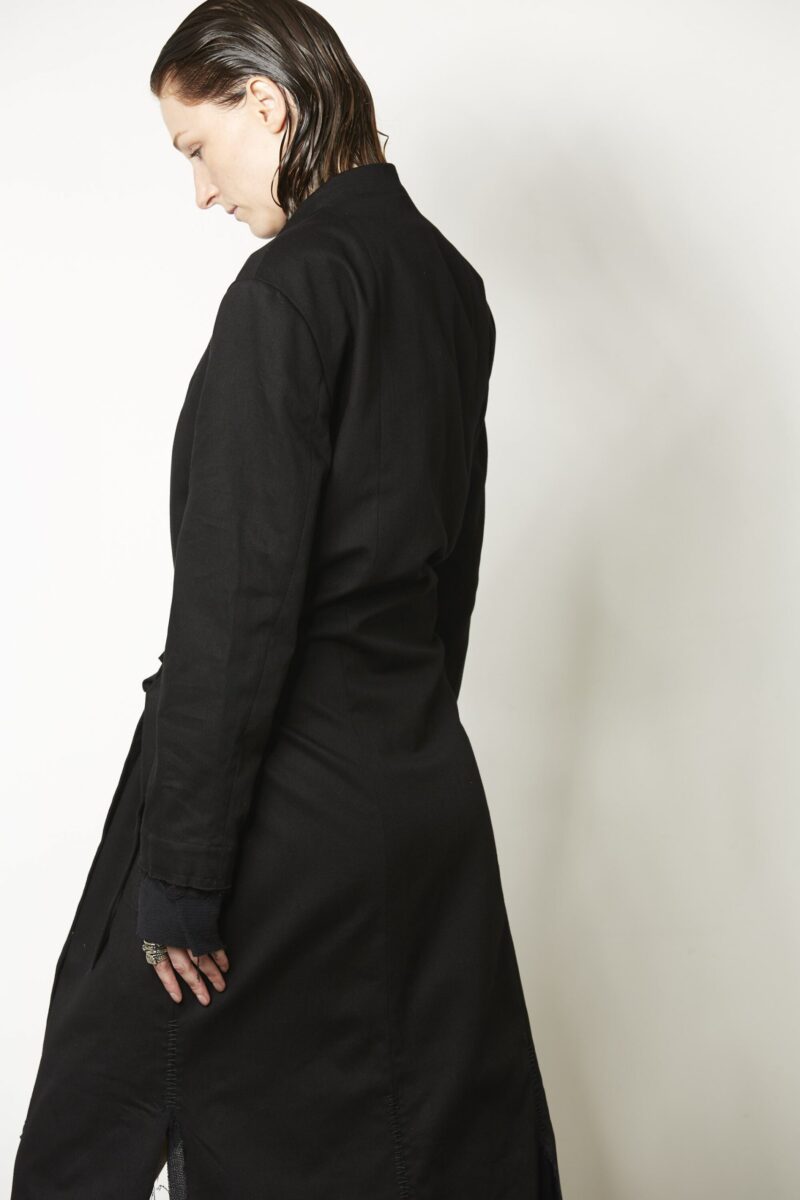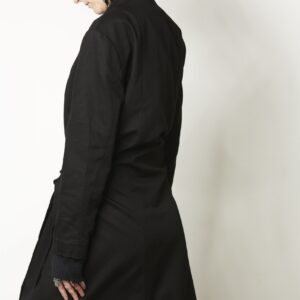 Split Trench Coat Cotton
€1,383
Join Waitlist
We will inform you when the product arrives in stock. Please leave your valid email address below.
SPLIT TRENCH COAT (Cotton)
Expressional High Back Split Trench Coat with detachable inner lining at body and sleeve ends. Lining is made in a lightweight mesh cotton attached with buttons to make this jackets suitable for high summer evenings, spring and fall.
Two welted front pockets – Vertical placed

Two buttons at front closure

Sleeves with dictated raw edge with facing and detachable linings with raw edge

Front lining with stribs (herring bone)

Detachable inner lining in mesh cotton, attached with buttons + Sleeve end lining

Cattle Horn buttons inside and Leather buttons at front

Two inner pockets with hand sewn snap buttons

One high back split

Garment-Dyed

Splints with raw edge at bottom, which provides a very expressional look

Belt at back to tie waist more narrow or keep the coat open

(Two versions is available in Cotton and Linen)
100% Cotton
Made in Lithuania for Leon Louis